USAT Enhances Fraud Protection with ePort EMV Upgrade 
USA Technologies is rolling out a new ePort G10-Chip reader which provides enhanced fraud security by accepting both contact EMV chip cards and contactless EMV (tap) payment methods.  The company has also completed a free over-the-air upgrade to its ePort G10-S to enable acceptance of contactless EMV payments. The enhancements were started in February, prior to the COVID-19 outbreak, enabling operators to offer consumers mor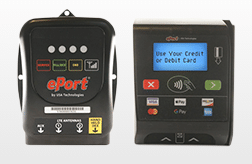 e ways to pay via cashless and contactless methods.  
The reader will function with the existing G10 telemeter and will report into USA Live or Seed just like a G10-S reader.  
The new cashless reader is not meant to replace the G10-S for most operators.   
The free over-the-air upgrade of the G10-S EMV enables contactless EMV payments to the majority of existing connected readers. Newer G10 units bundled with the Vendi version of the reader were also compatible with this upgrade, however, non-Vendi readers were not compatible, so have not been upgraded. The device upgrading was rolled out over cellular networks, without the need of a tech on premise, and over 250,000 devices have already received the free over-the-air-upgrade. 
Europay, Mastercard and Visa (EMV) jointly established the security standard which increases the security of consumer financial data vs traditional mag-swipe payments.  
A recent study conducted by USAT found that since the start of the pandemic, the unattended retail industry has seen a steady decline in the use of cash, as well as an increase in contactless transactions that outpaced non-contactless transactions by eight times.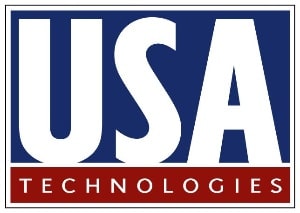 "We continuously enhance our product portfolio in order to provide our customers with the latest technology in payments," said Jeff Vogt, chief operating officer, USA Technologies.  "As part of this commitment, we began deploying the next phase of our EMV capabilities in early February to address operators' increasing security requirements. The new EMV Chip reader enables us to address market needs and future requirements.  Our goal is to help reduce the threat of credit fraud by providing our customers with enhanced fraud protection through security innovations such as EMV contact and contactless solutions. We are pleased to offer these innovations as self-serve and unattended technologies gain in popularity with younger generations and include higher-ticket items outside of traditional snacks."
For more information, visit the company's website at https://www.usatech.com/, or email sales@usatech.com,  610-989-0340.
For USAT store visit https://store.usatech.com/
By Jeff Adair, Editor
---

 Vending Technology News | More News | Vending Newsletter sign up | Questions? Contact us | SUBMIT PRESS RELEASE
Also see: Software Companies | Technology Companies | Micro Markets | Cashless Vending Solutions | Distributors | Classified Ads | Routes for sale | Vending Companies USA | VendLoco Lists | Home |
VENDING YELLOW PAGES DIRECTORIES:
Call us at 1-800-956-8363, POST YOUR COMPANY, GET NEW BUSINESS!