USA Technologies Teams With Ingenico On EMV Cashless Solution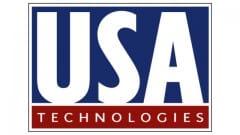 USA Technologies Inc., a payment technology provider of cashless and mobile transactions in vending, kiosk, parking and other self-serve retail industries, has teamed with Ingenico Group, a provider of payment equipment which has 32 million terminals present in more than 170 countries, to launch a combined best-in-class cashless hardware and cashless payment services solution in the United States.
By offering Ingenico Group's payment hardware, USA Technologies' customers will have the opportunity to add an EMV contact solution to their cashless payment portfolio. In turn, Ingenico Group will be able to leverage USAT's Quick Connect or ePort Connect platform for use with its PCI v4-certified, EMV and NFC/contactless unattended payment solution – the iUC285.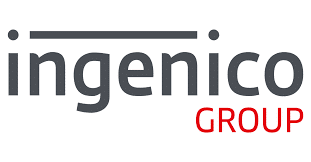 "At Ingenico Group, it's our goal to offer merchants the best payment solutions across a variety of verticals and provide consumers with fast, simple and secure purchasing experiences," said Bruce Rasmussen, director of sales and strategic verticals at Ingenico Group/North America. "Further, we seek to provide the most innovative solutions to empower merchants, and by working with USA Technologies, we're able to meet our objective to expand the most secure payment options to the unattended retail market."
With this combined offering, USAT intends to provide unattended retail operators the prospect of using Ingenico's payment hardware via USAT's cashless payment network. Merchants could gain access to automatic updates to payment software, settings, security and point-of-sale insight data through USAT's ePort Connect network with the ability to layer on valuable services like consumer engagement, loyalty programs and payroll deduct.
"By going to market with a global leader and trusted brand like Ingenico Group, we are able to offer vending and other unattended retail merchants with the best-in-class payment solutions that accept new and emerging forms of payments like EMV, with USAT's ePort Connect suite of cashless payment, consumer engagement and loyalty services," said Michael Lawlor, chief services officer, USA Technologies.
"Best of all, with Ingenico Group hardware, our customers would be expanding the payment acceptance possibilities while we work to increase our presence in new market sectors where USAT's cashless payment technology could be utilized."
USA Technologies: https://www.usatech.com
Ingenico Group; https://ingenico.us/
---
Technology News | More News | Vending Newsletter sign up | Questions? Contact us | email press release |
Also see: Software Companies | Technology Companies | Micro Markets | Cashless Vending | Distributors | Classified Ads | Home |
VENDING YELLOW PAGES DIRECTORIES:
Call us at 1-800-956-8363 to POST YOUR COMPANY, or QUESTIONS?