Upstate Networks Develops Cryptocurrency Kit For Vending Machines, Seeks Operators For Beta Test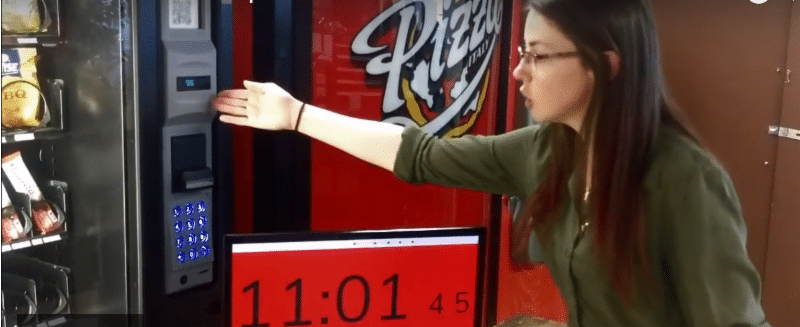 Upstate Networks, a computer engineering, design and manufacturing firm, is beta testing hardware that allows vending machines to accept cryptocurrency and enables vending operators to create their own cryptocurrency. The company is looking for vending operators to participate in its beta test.
Cryptocurrencies are digital currencies that allow anyone to send and receive money over the Internet. Transaction fees are lower than other forms of payment, and payments can be made without exposing personal information.
The benefits of installing Upstate Networks' PLUMWare hardware are twofold. First off, it will allow a vending operator to begin accepting bitcoin and other established cryptocurrencies, which are becoming increasingly popular with consumers. Secondly, the hardware gives the operator the ability to create their own cryptocurrency, which could prove a helpful marketing tool.
In 2012, Upstate Networks posted a YouTube video demonstrating the purchase of a snack from a traditional snack machine using bitcoin. The machine was retrofitted with a bitcoin board Upstate Network developed. The touchscreen display on the machine offered bitcoin as a payment option, along with cash. The touchscreen then displayed a QR code showing the vending machine's bitcoin address and the requested payment amount. The purchaser then opened his own bitcoin address in his digital bitcoin wallet on his cell phone, photographed the vending machine's bitcoin QR code, approved the transaction, and confirmed the product selection on the machine's touchpad which then activated the vend.
Since 2012, a handful of vending machines have offered cryptocurrency acceptance on a limited basis. Reis & Irvy's, which provides frozen yogurt and ice cream machines, recently announced machines that will be equipped with the ability to accept several types of cryptocurrencies, including bitcoin, Bitcoin Cash, Litecoin and Ethereum.
Upstate Networks' PLUM project includes the PLUM hardware, which consists of a circuit board with a single board computer Raspberry Pi for unattended payment systems.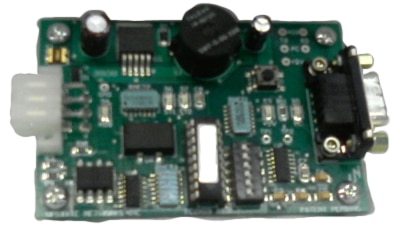 The Raspberry Pi and PLUM hardware are installed as a slave device for an existing vending machine controller. This allows the Raspberry Pi to handle the functions normally controlled by the VMC such as beginning or ending a session as well as accepting or rejecting a session. With the raspberry Pi connected to the Internet, a remote client can be used to replace the vending machine controller and perform all of its functions. The PLUM hardware allows customers to pay with bitcoin, PLUM coin, or a custom-made token.
Upstate Networks recently posted a new YouTube video demonstrating the purchase of a snack from a vending machine using its own cryptocurrency token, called PLUM . The selection is made on the machine's touchscreen after the PLUM transaction completes.
Shannon Guernsey, product development manager, explains in the video that PLUM is designed to reduce the financial friction on unattended payment systems.
Applications for the hardware besides vending machines include self-checkout kiosks, micro market kiosks, car washes and other unattended locations, Guernsey said.
Chris Smolen, president of Upstate Networks, told Vending Technology News that one purpose of the current beta test is to clarify the full benefits that cryptocurrency can offer vending operators. There are a handful of vending operators testing the hardware in vending locations in Utica, N. Y., where Upstate Networks in based, including one store of a national retailer that did not want to be identified.
The company plans to release the PLUMWare hardware commercially in the fourth quarter.
In addition to vending machines, Guernsey said the company would like to test the hardware in micro markets and other types of unattended equipment.
Operators interested in participating in the beta test can contact Upstate Networks at info@upstatenetworks.com.
By Jeff Adair, Editor
---

Vending Technology News | More News | Vending Newsletter sign up | Questions? Contact us | email press release
Also see: Software Companies | Technology Companies | Micro Markets | Cashless Vending | Distributors | Classified Ads | Home |
VENDING YELLOW PAGES DIRECTORIES:
Call us at 1-800-956-8363, POST YOUR COMPANY