TriTeq Receives 5 Patents for Unattended Market Protection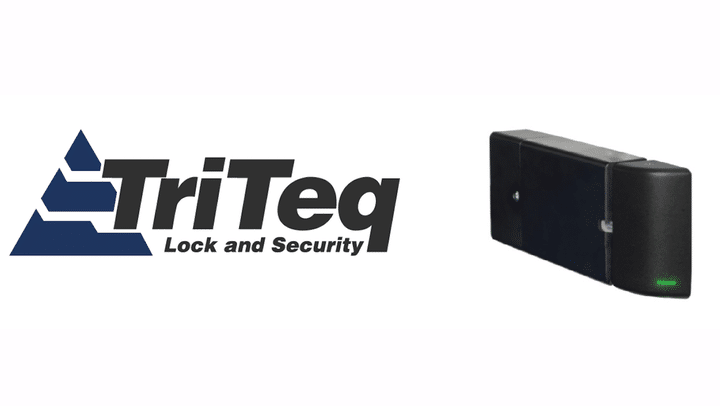 Five lock control patents to ensure the safety, security and protection of unsupervised markets and micro markets have been issued to TriTeq Lock and Security.  The technology covered by the patents are in the FreshIQ health timer lock, FreshTraq remote cooler/freezer monitoring system and the FreshPay web payment and lock system.  Patents run through 2023 and a related Canadian patent extends to 2033.  At least four additional US and Canadian patents are pending, the company said.  
William Dennison, CEO of TriTeq, said the patents comprise novel lock control aspects that allow consumers access to foods and drinks that are safe to consume and deny access to any potentially spoiled and/or contaminated items.  "These newly innovative monitoring mechanisms and electronic controls prioritize the safety of the customer and consumer," Dennison said.  
A supplement to the FDA food code, published last December, recommends food safety locking devices, such as the FreshIQ health timer lock, to be used for unattended retail food establishments like micro markets.   According to TriTeq, its technology is compatible with virtually all foodservice merchandising equipment.  Dennison added that since 2013 the FreshIQ device has been covered by one or more of the patents and has been certified under the current NAMA standard for the sanitary design and construction of food and beverage machines.  He continued that the FreshPay application, also covered by one or more of the patents, allows customers to safely purchase product without touching or interfacing with a public payment kiosk or checkout point. 
For more information, go to https://www.triteqlock.com/ or http://freshtraq.com. 
---

 Vending Technology News | More News | Vending Newsletter sign up | Questions? Contact us | email press release
Also see: Software Companies | Technology Companies | Micro Markets | Cashless Vending | Distributors | Classified Ads | Routes for sale | Vending Companies USA | Home |
VENDING YELLOW PAGES DIRECTORIES:
Call us at 1-800-956-8363, POST YOUR COMPANY, GET NEW BUSINESS!