Traditional Bar Codes to 21st Century Bar Codes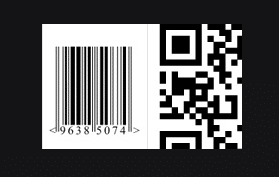 GS1 US Study Shows Most Major Retailers Are Moving from Traditional Bar Codes To 21st Century Bar Codes.
When the UPC barcode was invented by Norman Woodland, and Bernard Silver, it was an idea that was based on Morse Code. After years of development, the UPC barcode was put into use in the early 1970s, when a 10 pack of Wrigley's Juicy Fruit Chewing Gum was purchased at a supermarket in Ohio. 
Fast forward to 2020, and the UPC barcode has become obsolete thanks to smartphones and the Internet which enable today's consumers to scan QR codes from their phones and look up items while they are in the store. 
Now that consumers can make more informed buying decisions with their smartphones, companies around the world are switching from traditional 2D UPC bar codes to smart bar codes. These enhance the buying experience and enable consumers to learn more about a product before purchasing it. 
Thanks to the recent study by GS1 US titled "Powering The Future Of Retail", we know that close to 90% of retailers and brand owners around the world support transitioning from the time-tested UPC barcode to new data–rich barcodes. The GS1 US study also showed that roughly 90% of retailers were planning on upgrading the POS infrastructure technology in their establishments within the next 18-24 months. 
Changing Times Demand New Tracking Capabilities  
Back when the original UPC barcodes were first put into use over 40 years ago, most consumers went to their local stores, or supermarkets, to buy the products that they needed. Fast forward to 2020 and today's consumer use their smartphones for everything, including as "shopping tools" that enable them to scan QR codes or look up information about products even while they are in stores. 
With these changing times, it also makes sense for vending and micro market operators to transition from 2D barcodes to smart barcodes. This move will enable them to have greater control over inventories and more insight into customer buying preferences while satisfying consumers who like to scan and learn about products from their phones. 
Besides offering more functionality compared to the traditional UPC bar code, today's bar codes also meet the latest technology standards, including the GS1 Global Trade Item Number (GTIN) standard.  
Business owners know that they need to adapt and utilize the latest 21st–century technology if they want to continue growing in 2020 and beyond. The GS1 US study showed that most retailers, including Tier 1 retailers with at least $1 billion in revenue, are prioritizing upgrading their point of sale infrastructure within the next two years.  
Saying Goodbye to The UPC Barcode 
As with other 20th–century technology that we used in the past like VHS movie players, over the air television antennas, and analog phones, the UPC barcode is quickly becoming a thing of the past. As the needs of today's consumer demand feature–rich bar codes that enable them to scan and learn more about products and for business owners to have greater control over their businesses.  
Although some business owners may have balked at moving from 2D UPC barcodes to smart barcodes, due to concerns over cost and possible disruption to their supply chains. The good news is that as technology becomes more streamlined and efficient, it's easier than ever before for business owners to move to the latest barcodes, satisfy their customer's needs, and grow their businesses.  
---

 Vending Technology News | More News | Vending Newsletter sign up | Questions? Contact us | email press release
Also see: Software Companies | Technology Companies | Micro Markets | Cashless Vending | Distributors | Classified Ads | Routes for sale | Vending Companies USA | Home |
VENDING YELLOW PAGES DIRECTORIES:
Call us at 1-800-956-8363, POST YOUR COMPANY, GET NEW BUSINESS!