Touchless Vending, Vagabond Deploys Dual Cashless Pay System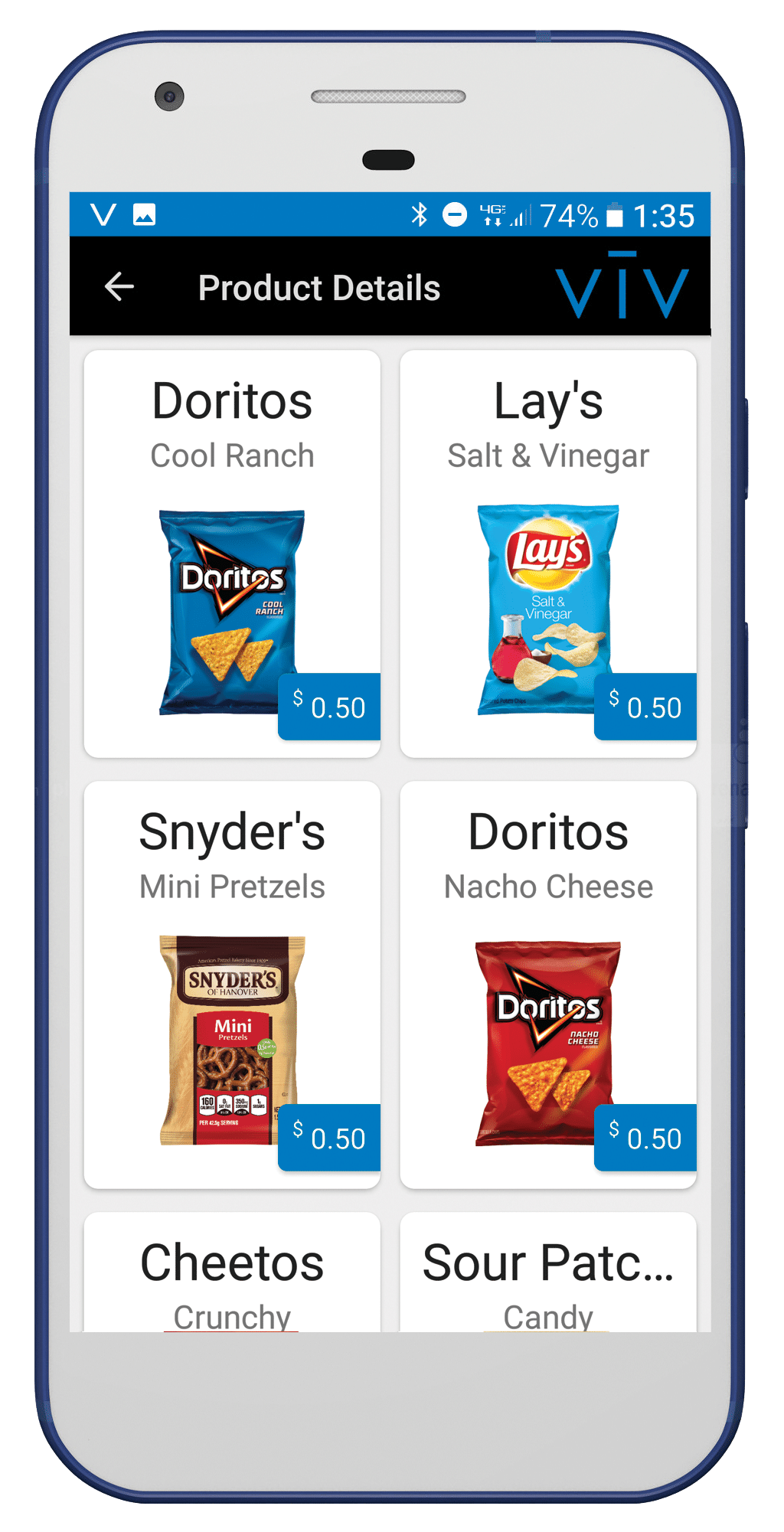 A dual cashless payment system for vending is being deployed by Vagabond.  The system allows operators to simultaneously offer vīv mobile cashless and traditional swipe card readers and potentially expand further into touchless vending.  The innovation is available on all machines with control boards that offer dual cashless capabilities.  
According to Vagabond, the innovation means operators can now add vīv #TrulyTouchless capabilities onto any compatible vending machine alongside their traditional swipe reader and deliver data to any VMS, including Vagabond, VendSys, Parlevel, Cantaloupe or Streamware, limiting the impact to their business operations. This enables operators to allow consumers to choose how they pay for products and, as more users utilize vīv, begin engaging directly with consumers through the vīv consumer marketing engine.
Operators can now satisfy demand from accounts for touchless payment options without having to remove the credit card reader. With vīv, operators can run their business on live data, price to the penny, change prices remotely, dynamically schedule price reductions to drive sales during slow times, sponsor high-margin, high-rebate products to the top of the menu regardless of where they are placed physically in the machine, and directly invite consumers to return to use the machine or kiosk-less market. 
 "Vagabond has been slammed with requests from operators about touchless machine capabilities that also support a traditional swipe credit card payment option", said Scott Meskin, Vagabond's president. "This way operators can offer #TrulyTouchless vending to their accounts without the fear of missing out on traditional swipe, cash and coin sales. Vagabond's vīv dual cashless offering enables operators to do just that." 
 According to Vagabond, the vending industry has become accustomed to increased sales of up to 30% when cashless payment options are available.  The company says dual capability on vending machines facilitates the entire spectrum of consumer buying preferences.  T 
 Further, the company says that adding both vīv and traditional swipe options to coins and bills can increase revenues by an additional 10% or more because the populations of people who prefer either method are slightly different. Those that rely on traditional swipe credit card options tend to be older. Younger consumers prefer to use mobile apps as they do to order lunch, taxis, or movie tickets. 
 In either case, the company says that Millennials and Generation Z, who make up well more than half the workforce, strongly prefer cashless payment options over cash and also prefer mobile apps over swipe because they are faster and more secure.  
 More information is available at info@vgbnd.co, by calling 202.695.8228, by visiting https://vgbnd.co/request-info or by requesting more information from any machine manufacturer or distributor. 
About Vagabond 

Vagabond (vgbnd.co) makes technology that modernizes the vending industry. Its operations, communications and payments technologies serve the convenience services industry — businesses that provide vending, food service and related provisions to workplaces. Operators use Vagabond's platform for inventory management, product merchandising, service scheduling, truck routing, and financial reconciliation. Vagabond's IoT network delivers real-time business intelligence to operating teams in the field so they can maximize operating profits. Vagabond's workplace payments application, called vīv, enables mobile pay at vending machines and convenience markets; order-ahead and delivery at cafeterias and restaurants; and the ordering and fulfillment of office, breakroom and janitorial supplies in the workplace. This comprehensive commerce platform allows Vagabond to provide data-driven services to consumer packaged goods companies enabling promotion of particular products to individuals in real-time depending on their buying habits. Vagabond powers the convenience services industry by maximizing sales through merchandising, minimizing cost through operational efficiency, establishing new revenue streams for operators, and providing consumers a convenient payment experience. 
---

 Vending Technology News | More News | Vending Newsletter sign up | Questions? Contact us | SUBMIT PRESS RELEASE
Also see: Software Companies | Technology Companies | Micro Markets | Cashless Vending Solutions | Distributors | Classified Ads | Routes for sale | Vending Companies USA | VendLoco Lists | Home |
VENDING YELLOW PAGES DIRECTORIES:
Call us at 1-800-956-8363, POST YOUR COMPANY, GET NEW BUSINESS!