Silkron Smart Fridge, A Convenient Solution That Keeps Your Products Fresh and Safe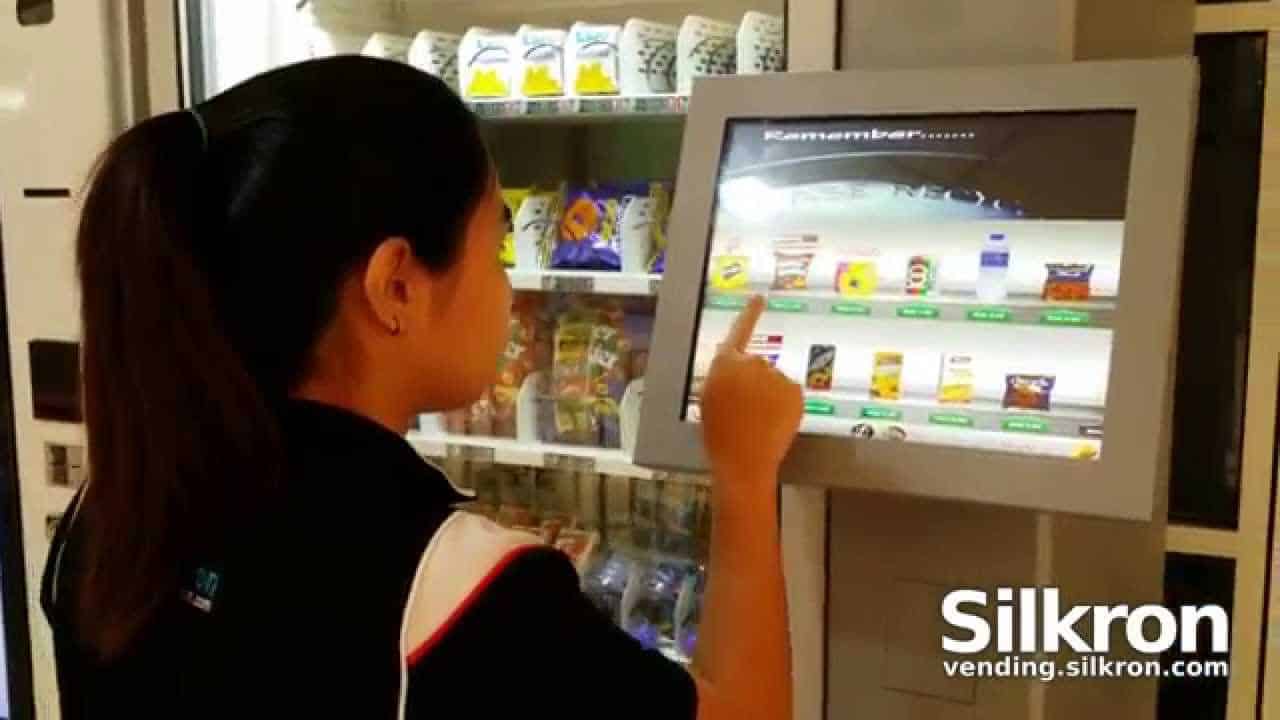 Are you thinking about buying a new fridge for your Micro Market? If so, why not consider purchasing the Silkron Smart Fridge?  
Following the "Grab and Go" concept, this fridge makes it possible for you to offer your customers an easy way for them to conveniently buy the products that they want 24-7. 
How Does the Silkron Smart Fridge Work? 
In today's busy world, it makes sense for a Micro Market to have the most convenient fridge so that customers can get the products that they need as quickly as possible, especially since time is of an essence, and many people have just minutes for their lunch or breaks at work.  
What's great about the Silkron Smart Fridge is that all a customer has to do to get the foods or beverages that they want from the fridge is to first download the Vendron GO App on their phone.  
After downloading the app, the next step is for the customer to scan the QR code on the fridge, this opens the fridge door, and also enables the customer to touch the item that they want to purchase, and remove it from the fridge. 
Once an item is removed from the fridge, the door will be locked, and the customer will be billed for the item that they purchased. 
For security and inventory purposes, each item that's placed in the fridge is fitted with an RFID label. This enables the fridge to know when an item is removed and to also send the owner an inventory notification when the fridge needs to be replenished. 
Unlike other refrigerators that you may have used in the past, the Silkron Smart Fridge will enable you to run a more efficient Micro Market since you're going to have greater control over which products are selling more quickly than others and this will also enable you to keep your smart fridge ready around the clock for your potential customers.  
A Great Solution for Micro Markets 
Let's face it, as a Micro Market owner you know very well that anytime one of your refrigerators is empty, you're losing business. Thankfully, with the SIlkron Smart Fridge, you're going to have greater control over your business because of the simple fact that this smart fridge will keep you updated regarding your current product levels and enable you to always make sure that your fridge is stocked. 
Once you start using the Silkron Smart Fridge, you're going to be amazed at how easy they are to use and you may want to place these fridges at multiple locations, or traditional storefronts, in the city or town where your business is located. 
In 2020, with more consumers using smartphones and apps than ever before, it makes sense for every micro-market owner to invest in a smart fridge for their business because it will enable them to have greater control over their business while also having confidence that they can satisfy their customers' demands. 
To learn more about the Silkron Smart Fridge, visit their website at https://www.silkron.com/smart_fridge. 
---

 Vending Technology News | More News | Vending Newsletter sign up | Questions? Contact us | email press release
Also see: Software Companies | Technology Companies | Micro Markets | Cashless Vending Solutions | Distributors | Classified Ads | Routes for sale | Vending Companies USA | Home |
VENDING YELLOW PAGES DIRECTORIES:
Call us at 1-800-956-8363, POST YOUR COMPANY, GET NEW BUSINESS!