Signifi Kiosks Automate Transactions
With vending at the forefront of automated retail, many operators are thinking about investing further into the category of kiosks.  The reason these operators are seeking kiosk opportunities is because automated retail is quickly becoming one of the most ideal shopping methods since all a consumer needs to do is choose the product on a kiosk rather than shopping in a brick and mortar store.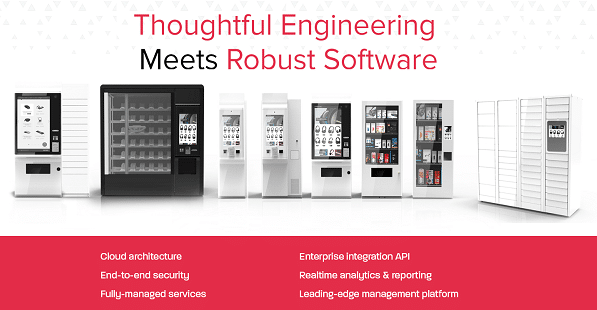 Automated retail kiosks by Signifi Solutions, Inc. make getting started in automated retail easy for any operator because its cloud-based interface that lets operators know what's happening with their machines 24-7. 
Signifi's software lets operators monitor every aspect of traffic at their retail kiosk locations, including changing prices, updating content, and remotely supporting local staff.
These 21st-century kiosks also let consumers use their social media accounts on Twitter, Instagram, or Facebook to send messages directly from their accounts that will provide them with promotions or discounts when they are shopping at the automated kiosk.
The New Way To Shop In The 21st Century
Since Coronavirus, automated retail has quickly become the new way to shop in the 21st Century and Signifi's smart retail kiosks are an efficient way for operators to break into automated retail.
With a Signifi kiosk, operators can utilize a wide variety of offers and tools to grow kiosk sales including coupons and promos, digital signage, AB testing, and many other integrations that are built into each kiosk which help operators to generate the most profits possible from each kiosk.
About Signifi Solutions
Founded in 2007, Signifi has been able to capitalize on the demand for automated retail and has placed more than 5,500 retail kiosks worldwide. The software company also specializes in online buying and pick up in-store (BOPIS) locker solutions
To learn more about Signifi Solutions and its automated retail kiosks or locker solutions, visit https://signifi.com or call (877) 744 6434.