Seaga's Infinity Enables Operators to Sell More in Less Space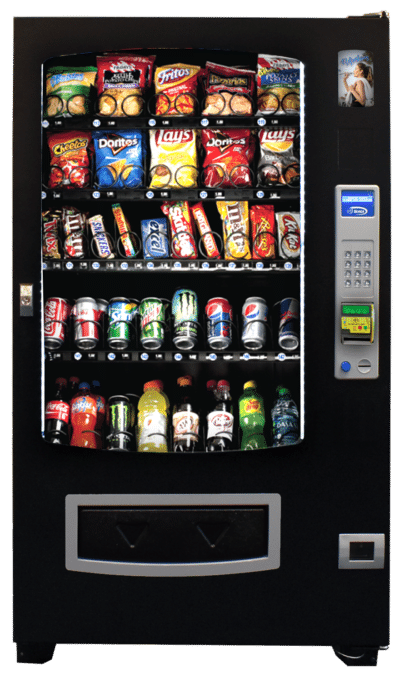 Operators seeking to use MDB and DEX capable vending machines in limited spaces can turn to Seaga's Infinity 5-Wide Combo machine. The Seaga machine allows operators to sell different categories of products, such as beverages and food products, in a single machine, eliminating the need for multiple machines.
This health and safety compliant vending machine is manufactured in the state-of-the-art facility and is equipped with the ability to hold five trays (Six trays in Latin America). This means that an operator can fit a lot of options in their vending machine including 165 candies, 110 potato chips, and 96 beverages.
Unlike most traditional vending machines that offer a few traditional selections, Seaga's 5-wide combo vending machine offers 36 selections and this means more selling opportunities because a vending customer won't walk away without finding something that they want to order.
As with all of Seaga's vending machines they have manufactured in the past, the 5-wide vending machine has interlock door construction for added security, Endura motors, scroll price display, high-efficiency refrigeration, and a side-in cooling deck.
Seaga Offers 30 Plus Years Of Automatic Merchandising Innovation. The company also specializes in manufacturing change machines, visi-coolers, single-serve vending machines, coffee vending machines, custom vending machines, and industrial vending machines as well.
To learn more about Seaga Manufacturing, Inc. visit their website at https://seaga.com., Contact Mark at mfarshtchi@seaga.com, 815-297-9500.