Seaga Manufacturing's Multi-Beverage Vender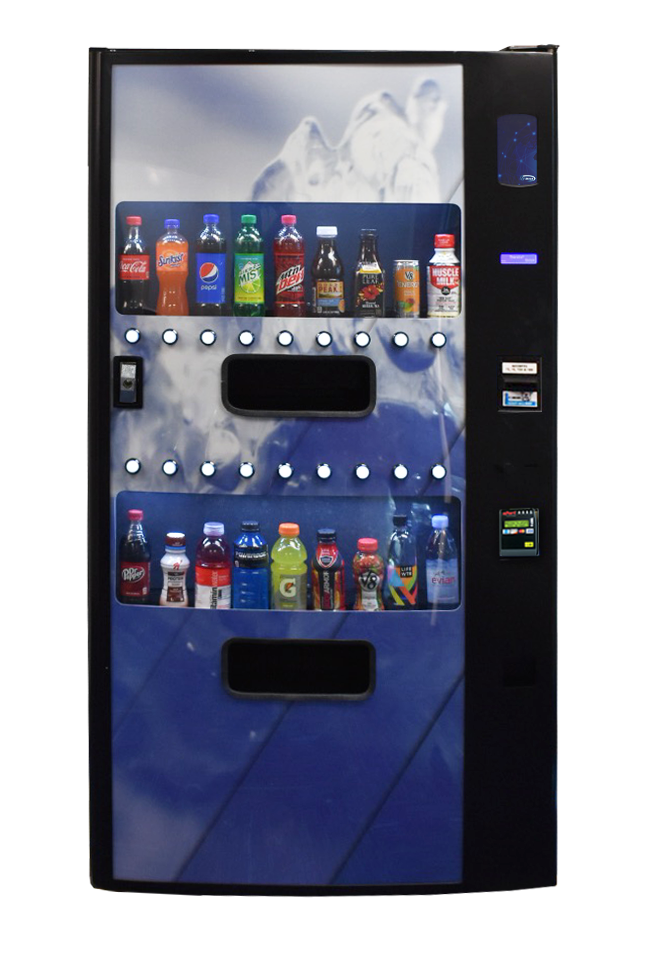 The Prosper from Seaga Manufacturing provides vending operators proven stack technology capable of vending glass bottles, square PET and slim cans within a single, attractive vender. The Prosper meets the increasing demand for non-carbonated beverages and optimizes floor space without compromising product variety.
The Prosper uses a new vibration-controlled delivery system with a unique dual delivery deck, enabling 18 selections and allowing a product range of 8-ounce to 20-ounce beverages from a standard size machine.
With MDB and DEX protocols incorporated, The Prosper can integrate with the latest technology in payment and telemetry operations like NFC that allows for Google Pay, Apple Pay and Samsung, along with other digital payment options.
The machine features an easy-to-access refrigeration deck, 300 product capacity and high energy efficiency 1,314 kilowatts per year.
The Prosper also features a media player option to further enhance the purchasing experience and promote new, premium-priced beverages.
Engineered to address the space limitations of the colossal glass-front machines, The Prosper can be placed in locations where having a glassfront just isn't practical.
"Like any successful company that puts the customer first, Seaga is always going to be innovative, ushering in features that serve our customer needs," said Steven Chesney, president of Seaga. "That's what The Prosper does; it gives you diversity and cost efficiency, coupled with advanced technologies that make our customers more money."
For more information visit https://seaga.com, 815 297 9500, info@seaga.com.