Seaga Expands Intelligent Inventory Management With IIC Guardian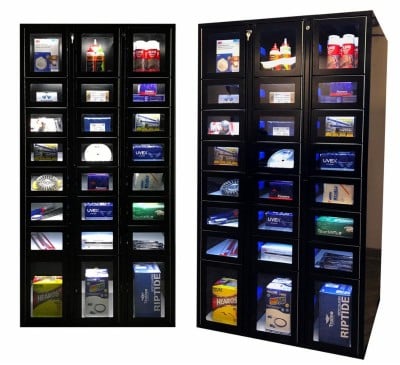 IIC, a division of Seaga Manufacturing Inc., has developed an intelligent inventory management tool to complement its IIC system, the IIC Guardian.
Outfitted with LED lighting and boasting 24 secure field adjustable compartments, the Guardian brings check-in/check-out capabilities and a robust cloud-based software package that is completely integrated with reporting features. The Guardian provides accounting of supply usage, enabling the forecasting and reduction of inventory levels by 50 percent or more. The IIC system allows companies to stock what they need, when they need it, providing disclosure on who has what, when and where.
"We've found that when companies invest in our IIC system, they're not just looking for ways to save money or improve their bottom line," said Steven Chesney, CEO of Seaga Manufacturing Inc. "They're looking for next generation solutions and seeking opportunities to expand on efficient productivity through consistent material availability."
The IIC Guardian has the ability to be re-configurable in the field, adjusting to specific needs. It provides an intelligent vending solution for industrial equipment, PPE, MRO, office, computer supplies and more.
For more information visit: http://www.seaga.com/
Email: info@seaga.com, Call: +1 815-297-9500
---

Vending Technology News | More News | Vending Newsletter sign up | Questions? Contact us | email press release |
Also see: Software Companies | Technology Companies | Micro Markets | Cashless Vending | Distributors | Classified Ads | Home |
VENDING YELLOW PAGES DIRECTORIES:
Call us at 1-800-956-8363 to POST YOUR COMPANY, or QUESTIONS?