Robot Technology Provider To Introduce AI Driven Vending Machine To The U.S.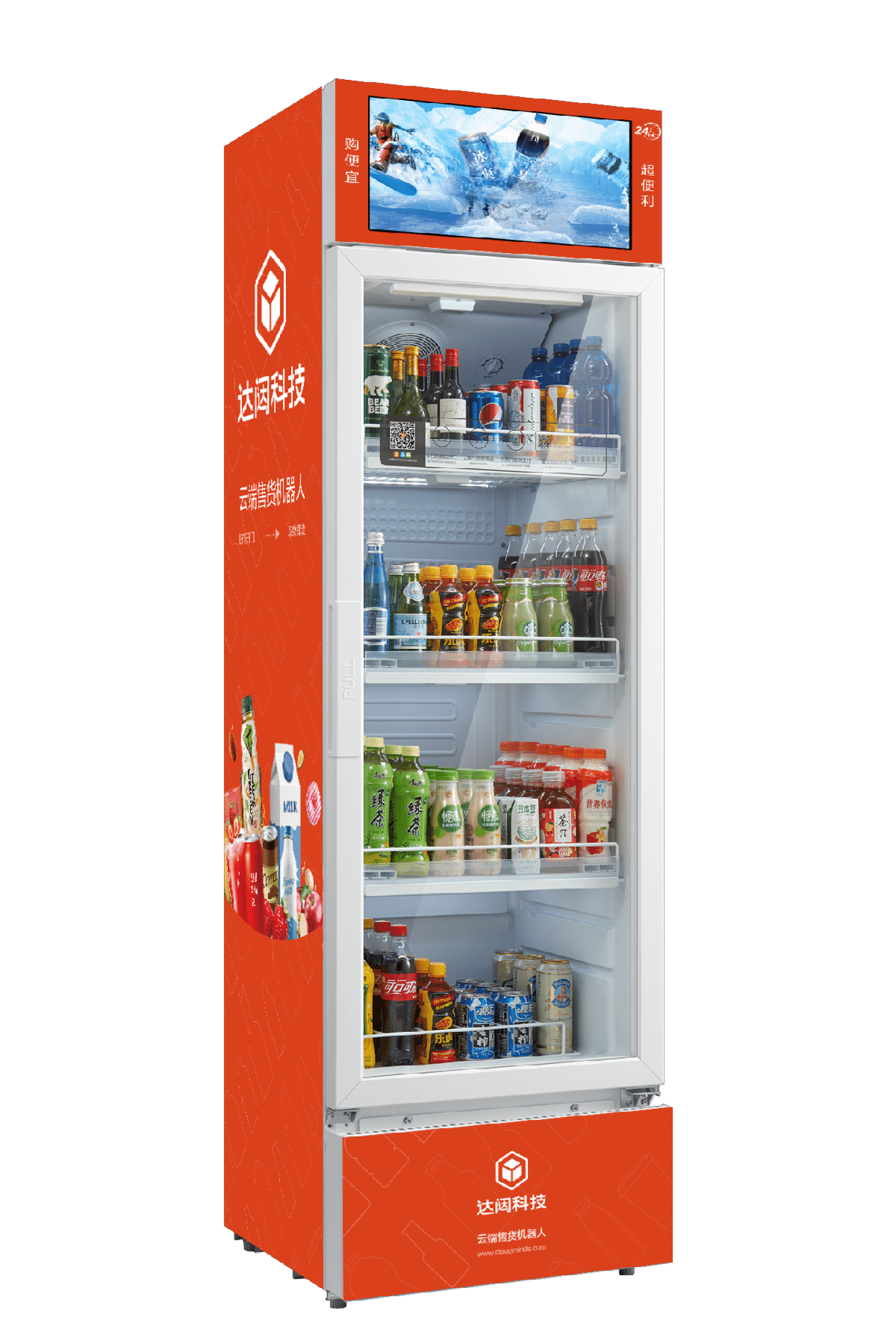 CloudMinds Inc., a Beijing, China based company that operates a cloud robot system and provides artificial intelligence (AI) solutions, has developed a smart vending machine that uses AI and Internet of Things (IoT) sensors which it plans to introduce to the U.S.
The cloud vending machine is one of several robot services the company has designed to provide to customers, according to the company's prospectus filed with the SEC.
As one of the "third party robot bodies" connected to CloudMinds' "cloud brain" through robot controllers, the cloud vending machine automates the retail purchase and check-out process.
The machine is currently available in select Asian markets including China, where it has been deployed in mobile retail stores, senior centers, and community centers. Availability in the U.S. and other potential geographies is being determined, a company spokesperson told Vending Technology News.
"The deployments have been well received thus far due to the added convenience of shorter transaction times and currency-less shopping experience," said the spokesperson, who did not wish to be identified for publication.
The price of the machine will be competitive with traditional vending machines, the spokesperson said.
The machine's main advantages include "product recommendation, targeted advertising, smart inventory management and easy integration with business systems," according to the prospectus.
The machine identifies customers by facial recognition and recognizes merchandise using computer vision.
Customers do not have to provide currency or other out- of-pocket payment.
CloudMinds Technology builds and operates an open end-to-end cloud robot system, with a world-class robot architecture, HARIX (Human Augmented Robot Intelligence with eXtreme reality), capable of operating a massive number of intelligent and secure robots and smart devices simultaneously, according to the spokesperson.
The company refers to the two critical components of its system as the "cloud brain" and the "nerve network." The cloud brain is a software layer that controls all aspects of a robot's function including its vision, voice detection and movement, while the nerve network is a layer of secure communication that allows the cloud brain to communicate with the robot's hardware.
"Our company's vision is to use our world-class robot architecture to build an ecosystem of smart service robots and devices to serve people with a wide range of interests and needs and help improve their overall quality of life," the spokesperson said. "In line with our technology and vision, a Cloud Vending Robot seemed an ideal product to develop to showcase how our robot architecture's AI capabilities can enhance and innovate on a familiar and well-accepted technology to create improved, more convenient and unique shopping experiences."
CloudMinds in July announced plans to raise half a billion dollars in an initial public offering, according to a filing with the Securities and Exchange Commission, MarketWatch reported. The company reported $121 million in revenue and a $156.4 million loss in 2018, compared $19.2 million in revenue and a loss of $47.7 million in 2017.
For more information visit https://www.en.cloudminds.com/
By Jeff Adair, Editor
---

 Vending Technology News | More News | Vending Newsletter sign up | Questions? Contact us | email press release
Also see: Software Companies | Technology Companies | Micro Markets | Cashless Vending | Distributors | Classified Ads | Routes for sale | Vending Companies USA | Home |
VENDING YELLOW PAGES DIRECTORIES:
Call us at 1-800-956-8363, POST YOUR COMPANY, GET NEW BUSINESS!