Robomart Introduces Self-Driving, Mobile 'Supermarket On Wheels'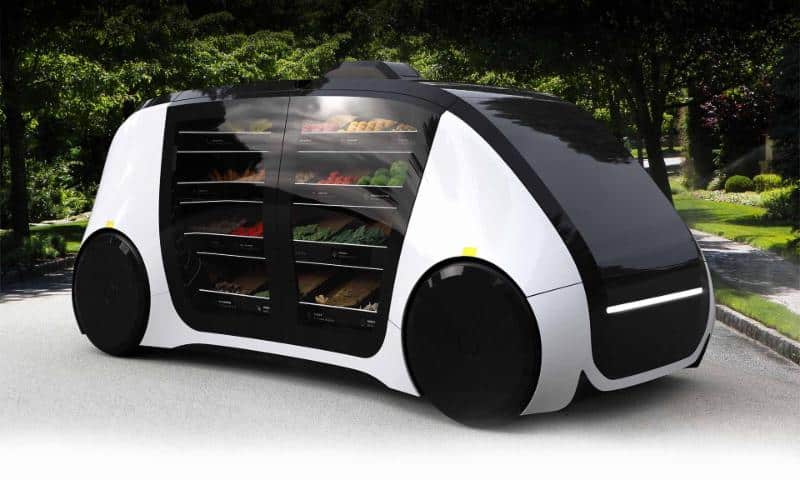 The Robomart, a self-driving, mobile food market, allows consumers to place delivery orders on an app, then pick fresh produce from the vehicle's shelves when the delivery arrives.
The Robomart exhibited recently at the CES trade show in Las Vegas and will soon be available to supermarkets that will lease the electric vehicles and the management technology.
Ali Ahmed, Robomart founder and a veteran technology entrepreneur, said he will license the vehicle, a wireless charger, apps and fleet management software for a monthly fee to supermarkets.
Using the NVIDIA autonomous drive platform, the 14-by-6-foot Robomart uses artificial intelligence that includes "surround perception" to alert the operator to hazards, gaze tracking for driver distraction alerts, gesture recognition for user controls and natural language understanding for voice control. The vehicles have external cameras that enable lane switching, navigation, 65-degree vision and obstacle detection.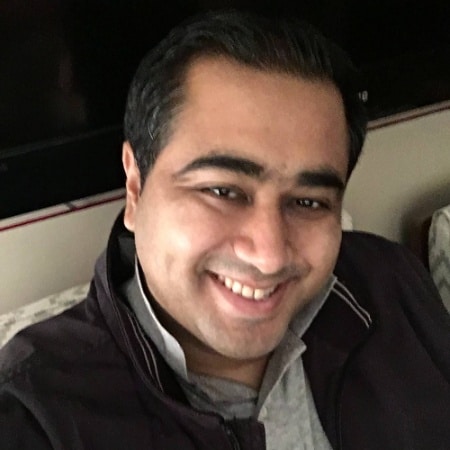 Using electric powertrain, the vehicles have a top speed of 25 miles per hour.
Consumers will download the app and register using their personal information, including payment information. They can then order a Robomart using the app.
When the Robomart arrives, they use the app to open the door and then hand select their products. There are four shelves, each holding four to six cubicles. When the customer removes the product from the shelf, the sensor activates payment.
The customer can then close the door using the app, or do so manually.
The display shelves are static, but Ahmed said he will develop rotating carousel shelves. The vehicle will be temperature controlled.
The Robomart fleet management system manages orders, routing and restocking. Retailers will be able to access sales and analytical data, and communicate with customers via telemetry.
Fresh produce represents one of the biggest challenges for food delivery service, according to Ahmed.
Perishables account for about 60 percent of all groceries sold, but less than 5 percent of perishables are sold online, according to Robomart's website. Consumers do not want to allow someone else to handle their produce.
The first prototype is presently under construction. Ahmed expects to have vehicles ready for use by 2019.
Ahmed is currently discussing Robomart with several retailers, but he did not wish to name them at the present time. He said pilot projects will begin this year.
He is also in the process of securing an autonomous vehicle testing permit from the California Department of Motor Vehicles.
According to Ahmed's LinkedIn page, he built Dispatch, a U.K. based delivery service, to over £1 million in request value in its first 20 days, with an average order size of £140, and a 40 percent repeat purchase rate. He left Dispatch in April of 2017.
In 2011, he started Lutebox a messaging and video chat service. In the next six years, the company launched four apps, raised £2 million and employed 38 people. The flagship app was voted one of London's top ten most loved apps by TheNextWeb.
In 2014, he founded Click Messenger, an app that allows people to text with selfies. The app was featured by Apple and ranked in iTunes in over 60 countries.
For more information visit: https://www.robomarts.com/
---

Vending Technology News | More News | Vending Newsletter sign up | Questions? Contact us | email press release |
Also see: Software Companies | Technology Companies | Micro Markets | Cashless Vending | Distributors | Classified Ads | Home |
VENDING YELLOW PAGES DIRECTORIES:
Call us at 1-800-956-8363 to POST YOUR COMPANY, or QUESTIONS?