OptConnect's Compact Cellular Router Enables Multi-Carrier Capability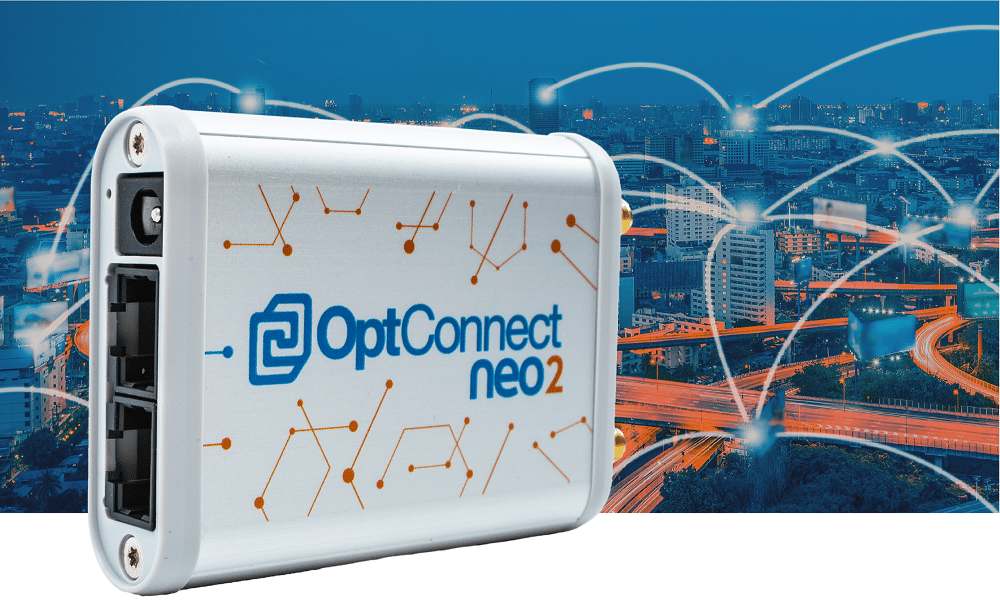 In this day and age, vending, micro market, and most businesses around the world have their devices connected to a mobile network. 
OptConnect, which develops wireless solutions for vending operators and others, has identified that routers, which are required for connectivity, are becoming outdated which the company says causes systems to fail.  To address the situation, the company has created Neo2, an ultra-compact LTE Category 4 cellular router with multi-carrier capability.   
According to OptConnect, the compact size of the Neo2 router is ideal for vending, micro markets, kiosks, digital signage, and any type of device that may need high–speed connectivity. 
Redundant Carrier Connections 
One of the biggest problems that companies have had with traditional cellular routers in the past is that they typically only have one connection. 
With OptConnect's Neo2, business owners will have peace of mind in knowing that their vending machines, kiosks, or other devices that are connected to a router with a redundant carrier connection so that if one connection fails, the device can always connect to the other network. 
"We've taken everything customers to love about neo and made it twice as good,"  – Steve Garrett, Chief Product Officer at OptConnect.  
Neo2 also comes to Summit and Glimpse, programs that are designed for computers, tablets, and phones so that business owners can track the status of their equipment's cellular connectivity and stay on track with how their machine connection may be performing. 
Another huge advantage of OptConnect's Neo2 is that this router also has two ethernet ports so that business owners can easily plug two devices into one router and have an extra layer of connectivity compared to traditional routers.  
For more information about OptConnect and Neo2, its redundant carrier router,  visit  https://www.optconnect.com. 
By Jeff Adair, Editor
---

 Vending Technology News |  Automated Retail News | More News | Vending Newsletter sign up | Questions? Contact us | SUBMIT PRESS RELEASE
Also see: Kiosks | Software Companies | Technology Companies | Micro Markets | Cashless Vending Solutions | Distributors | Classified Ads | Routes for sale | Vending Companies USA | VendLoco Lists | Home |
VENDING YELLOW PAGES DIRECTORIES:
Call us at 1-800-956-8363, POST YOUR COMPANY, GET NEW BUSINESS!