OptConnect Solo, The Easy Way For Operators To Connect Machines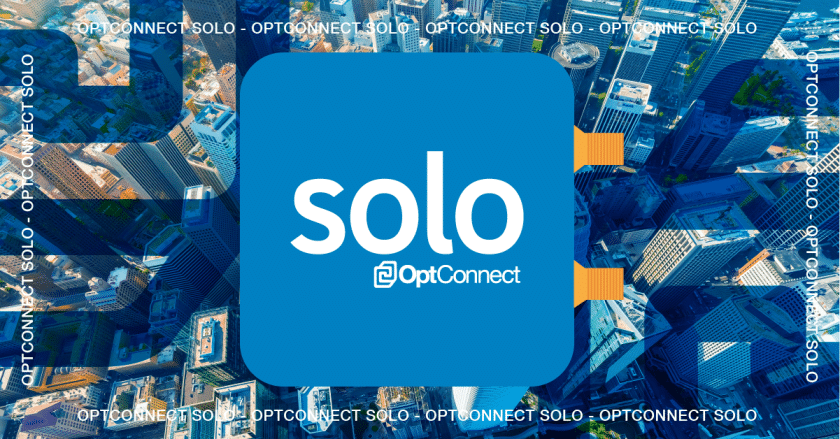 Connected vending machines is something that most vending operators want in 2020 because a connected machine enables the vending owner to ensure the uptime of their vending machine, orders, traffic flow to the engine, and more.
Unfortunately, it's not always possible for vending owners to connect their machines to the internet due to the fact the location that a vending machine is placed may not have a reliable network, or connectivity.
Easy To Install
Thankfully, with OptConnect Solo, vending operators can easily ensure that their machines are connected to the internet without having to do any complicated technical work themselves. 
With OptConnect Solo, the 4G LTE modem can be easily installed on any surface, so there's no need for the owner of the machine to hire outside technical support to install the modem. 
Small And Light Weight  
OptConnect Solo is lightweight, compact, reliable, and ideal, especially for vending operators who may currently have existing wireless modems connected to their machines that are presently being phased out. 
These modems are ideal for any business that offers a kiosk, micro–market, loT market, or ATM. What's great about using this modem is that the company also provides 24/7 support and carrier monitoring so that if there ever is any downtime, customers will be notified immediately and receive the support that they need. 
Business owners who choose OptConnect Solo, or one of the other solutions, prefer them over competing for wireless carriers because they offer an affordable way for them to disconnect from a hardwired internet connection and go utterly wireless without spending a ton of time or money.  
Takes The Worry Out Of Being Online 
In 2020, vending owners have a wide variety of online applications and solutions that they can use to ensure the efficiency and productivity of their vending machines but those apps won't work if the machine isn't connected to the internet. 
When a vending operator used OptConnect Solo, they can have confidence in the reliability of their wireless network and know that they are always going to have the data that they need at their fingertips. 
Without having to think about connectivity, vending owners can focus on growing their businesses without having to think about the complexity of wireless connectivity. 
Streamlined Customer Portal  
Business owners who use OptConnect Solo can also utilize the streamlined customer portal that enables them to track the connectivity of their devices, be notified about problems, and more, without having actually to be there in person. 
Besides helping to connect vending machines worldwide, OptConnect Solo is also beneficial for micro–markets as well or any business where machine to machine connectivity is essential. 
To learn more about OptConnect Solo, and the wide variety of other cellular connectivity options that they have to offer, visit their website today at http://www.optconnect.com/, Call 877-678-3343.
---

 Vending Technology News | More News | Vending Newsletter sign up | Questions? Contact us | email press release
Also see: Software Companies | Technology Companies | Micro Markets | Cashless Vending Solutions | Distributors | Classified Ads | Routes for sale | Vending Companies USA | Home |
VENDING YELLOW PAGES DIRECTORIES:
Call us at 1-800-956-8363, POST YOUR COMPANY, GET NEW BUSINESS!