No Touch Vending Machines by Vendekin Technologies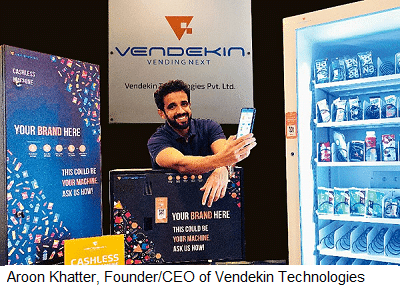 Following COVID-19, it was only a matter of time until 'no touch' vending machines were released to the world because the pandemic created a need within the vending industry for machines to be hands-free.
Thanks to Vendekin Technologies, consumers can now order food and beverages from their smart phones and pick those items up from the vending machine without having to actually touch vending machines as they may have in the past.
Is Touchless Technology The New Normal?
Major brands like Coca-Cola have been gradually releasing adopted touchless technology on their machines at various locations around the world including airports for years. Coronavirus sped up the deployment of this technology because vending machines have not just become a convenient way to gain access to food or beverages, they've also become an essential business during the pandemic.
As more companies like Coca-Cola and FMCG Brands convert their machines to touchless, Vendekin Technologies has become one of the top companies that corporations are partnering with to convert their vending machines from old school to touchless technology. 
About Vendekin Technologies
With operations in North America, India, the UK and the UAE,  Vendekin offers a wide range of intelligent vending machines for touchless vending and unattended retail and has the ability to transform existing equipment into unmanned micro markets.   Vendekin offers cashless payments and touch-free dispensation, along with a mobile-first approach for supply chain optimization, increased business visibility, and advanced consumer insights as it introduces a new channel of sales catering to modern shopping trends and the need for just-in-time convenience.

To learn more about Vendekin, and their software platform, visit their website at https://www.vendekin.com, email sales@vendekin.com.