Avanti Markets Auxiliary Kiosk Offers Flexibility, Convenience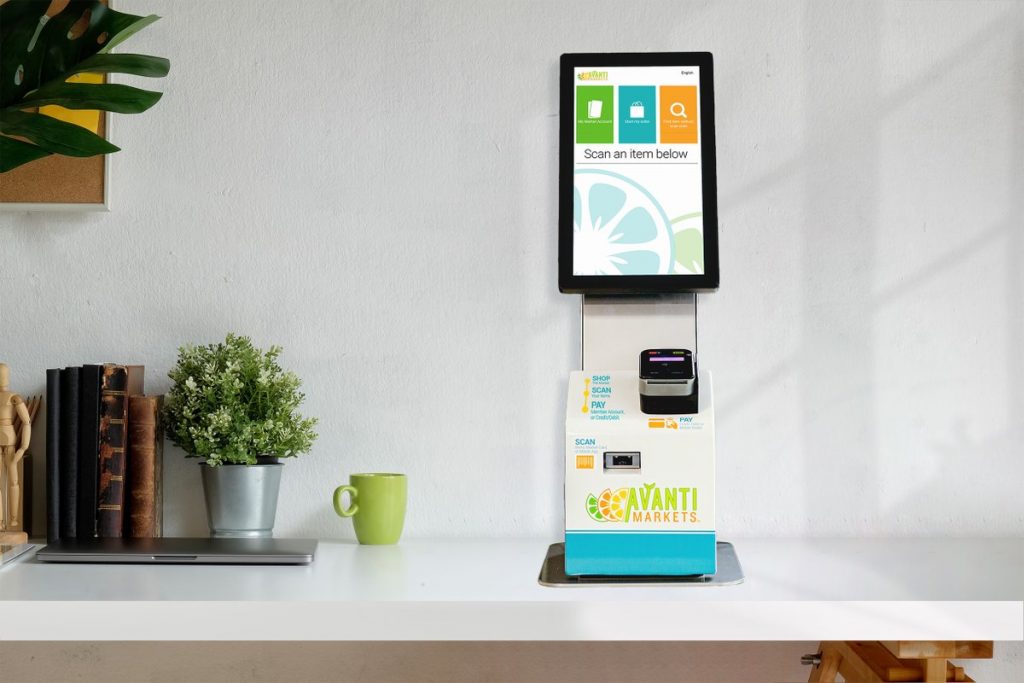 Is your micro market growing and you're searching for a more convenient way to manage customers? If so, the Avanti Markets Auxiliary Kiosk could be a good fit for your business.
This kiosk is an ideal solution for busy markets, and smaller markets, because it has a 15" monitor, and the kiosk, can easily be mounted to a countertop, wall, or used with a floor stand as a free-standing kiosk.
31" Tall And 11.5" Wide
The Avanti Markets auxiliary kiosk is unlike most kiosks that are available today because it stands at just 31" tall and 11.5" wide, so it is one of the most compact kiosk on the market today.  This Avanti kiosk has remote ordering capabilities as well because it comes loaded with SimpliGet, the Avanti Markets remote ordering solution. 
Instead of having to invest in a larger location for your micro market, you now can expand your micro market by investing in the Avanti Auxiliary Kiosk because it will give you the flexibility to handle more customers.
Wired Or Wireless Connection Capability
Another benefit that comes from owning an Avanti Markets auxiliary kiosk is that it also comes with a wired or wireless connection capability. This means that operators can easily handle an overflow of customers at any time or even expand their operations to include outdoor locations as well
"With the new Auxiliary Kiosk, Operators can continue to expand their micro market footprints by accessing smaller locations or adding payment station to busy markets", – John Reilly, president of Avanti Markets.
Learn More
Avanti Markets has been a leader in kiosk development since it opened for business in 2009. The company offers cutting-edge solutions for micro-market owners that will help their businesses to thrive and enjoy sustainable growth.
To learn more about Avanti Markets, and their Auxiliary Kiosk, visit the company website at https://www.avantimarkets.com.