Multi-Pay Options Remain A Key Vending Benefit, But Don't Forget, Cash Is Not Dead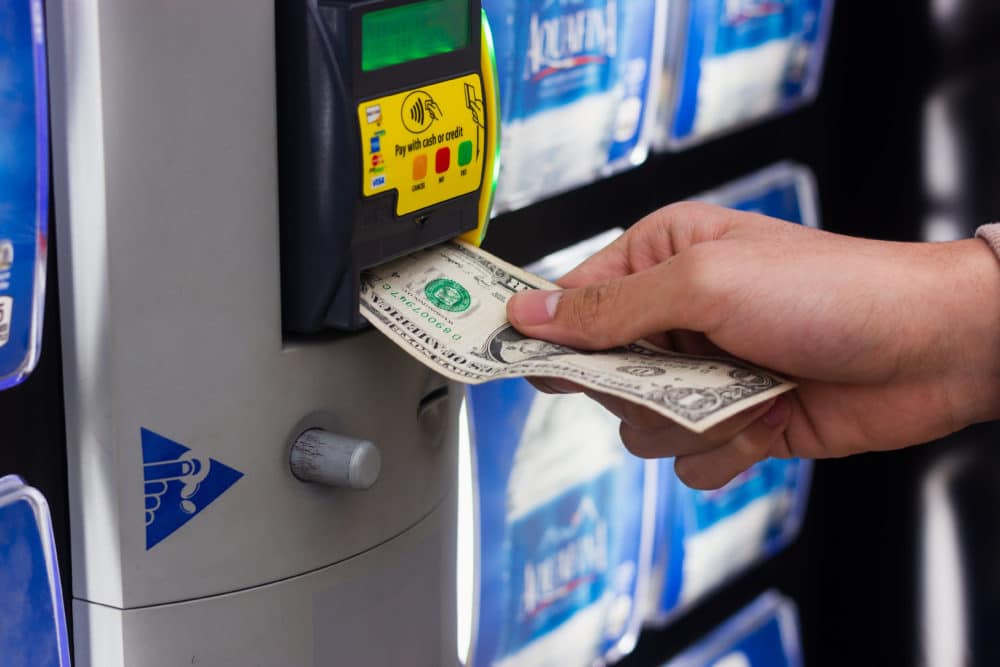 Technology has enabled the vending and refreshment services industry to provide a higher level of customer service in the last decade, ensuring a variety of food and refreshments to consumers where they work. In particular, wireless telemetry, which supports cashless transactions and remote machine monitoring, has given vending and  refreshment services a new level of professionalism.
In recent years, the rapid consumer adoption of mobile payments has allowed vending and refreshment service operators to make customer transactions easier than ever. In addition to providing an improved customer convenience, operators have found mobile and cashless payments more efficient to manage. These benefits have caused a number of operators to prioritize the elimination of cash, since it is prone to theft (both internal and external) and incurs additional layers of accountability and handling.
What operators need to keep in mind, however, is that cash is not dead. Cash acceptance has remained a feature of vending service, and while many operators work to convert more customers to cashless, cash is actually taking on new importance in the court of public opinion. It is a development vending and refreshment service operators need to pay attention to.
A couple of weeks ago, Philadelphia Mayor Jim Kenney signed a law requiring stores to take cash. A similar measure is pending in New York City, where advocates of the "underbanked" claim the lack of cash acceptance is disproportionately inconveniencing low-income to moderate-income residents.
Concern for the "underbanked" is taking on new importance, and don't be surprised if it gets mentioned during the upcoming general election. A recent report from the Federal Deposit Insurance Corp. said close to 50 million U.S. adults are underbanked, representing close to 20 percent of U.S. households. The report defined the underbanked as families with FDIC-insured accounts who do not use traditional banks.
Cashless and mobile payment will continue to play an important role, as they are preferred by millennial consumers. But the largest consumer base in the U.S. today is the baby boomer generation, many of whom continue to use cash.
Transaction Network Services, a payment services provider, released a survey last year that found 70 percent of consumers in the U.S, U.K. and Australia prefer unattended payment terminals that accept both card and cash payments.
There is no disputing that cashless payment and remote machine monitoring have been largely responsible for improving the profitability of vending and refreshment services over the last 10 years. These improvements are especially important given the increased competition for convenience services from retailers and quick serve restaurants.
Vending operators need to remember, however, that the original purpose of cashless readers was to offer customers more payment choices, not to replace cash with credit and debit card payment. By offering customers as many payment options as possible, vending operators have a critical selling point, especially as many of their retail competitors are rushing to remove cash.
By Jeff Adair, Editor
---

Vending Technology News | More News | Vending Newsletter sign up | Questions? Contact us | email press release
Also see: Software Companies | Technology Companies | Micro Markets | Cashless Vending | Distributors | Classified Ads | Routes for sale | Vending Companies USA | Home |
VENDING YELLOW PAGES DIRECTORIES:
Call us at 1-800-956-8363, POST YOUR COMPANY