Micro Market Theft Detection, By Panoptyc
Did you know micro market owners may lose an average of 4% of their annual sales each year due to theft? This occurs because many micro markets have little to no security that can effectively monitor activity of the micro market, and give owners the ability to deal with theft effectively. With micro market theft detection by Panoptyc, operators now have a way to catch micro market thieves, and with the video proof, they can now prove the unwanted theft to the authorities.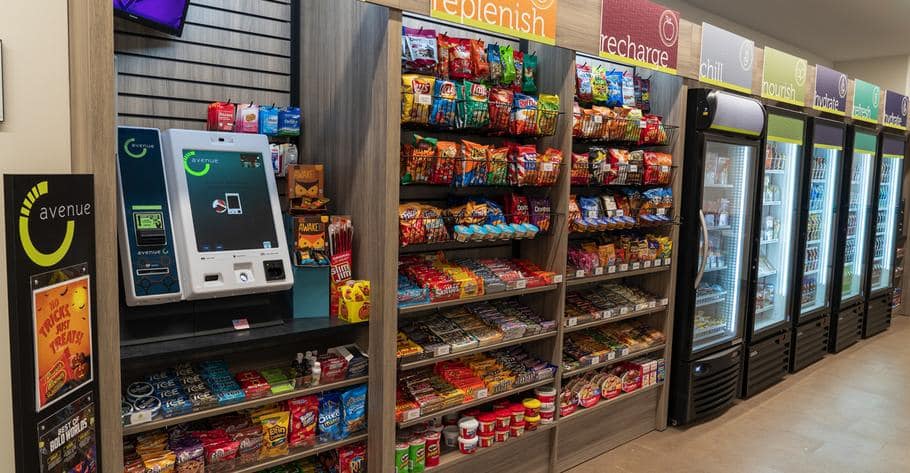 How Does It Work?
Panoptyc's system is more than just a security camera that watches each transaction, it's a comprehensive theft detection system that also contains software which highlights the most suspicious events that occurred at the micro market.
This software saves the time and hassle of having to potentially watch hundreds of hours of video themselves. Owners can deal with theft at their micro markets immediately, and start taking steps to streamline efficiency at the micro market so theft stop occurring.
Easy To Use
Unlike some micro market security systems that back up a video feed on expensive DVRs which can't always be accessed remotely, video on Panoptyc's DVR can be extracted and viewed remotely. This makes it possible for operators to view video from their micro markets from any location, and it allows them to deal with theft immediately.
Besides being easy to use, the AI software will also highlight the most suspicious incidents in the micro market. This makes it possible for operators to deal with those incidents immediately and put security measures in place which will increase efficiency.
Created For Micro Markets
Although there are a variety of DVR systems on the market which owners many micro market owners are currently using, most of those systems have obsolete technology, and remote viewing is next to impossible.  Panoptyc has an easy-to-use system  specifically for micro markets which means owners can manage multiple locations without having to deal with common problems that other systems have like complicated port forwarding or limited data compression.  
Cost–Effective
Panoptyc's cost-effective plans range in price from $30 per month for their theft assist self-service plan to $150 per month for their Market Detective Diamond plan.  The company also offers a comprehensive market viewer camera plus plan which offers a camera that will be set up for remote viewing, point of sale integration, and daily snapshots of all operations within the micro market. 
About Panoptyc

Based in Birmingham, MI, Panoptyc was founded by Mac Bolak. As a college student and manager for the men's basketball team for the University of Colorado, Bolak was tasked with combing through hours of game film footage, condensing it into just the most important events. At the time, Bolak was taking courses in artificial intelligence and thought, "maybe a computer can do this and I won't have to review so much footage." Along with fellow computer science students, Bolak built the product. After software was developed and sold to major college and professional teams, Bolak expanded the concept to business. A family friend approached him about how AI technology could help his micro markets. Bolak said the technology of detecting if a basketball is stolen isn't so different from detecting if a candy bar is stolen, and a new product was developed for micro market loss prevention.
Panoptyc can be reached by email, marketing@panoptyc.co, or by going to their website, www.panoptyc.co.
For more information about Panoptyc, visit their website at https://panoptyc.co or call them at 313-425-5765.