Mercato 3000 – The Ambient Snack Vending Machine by USI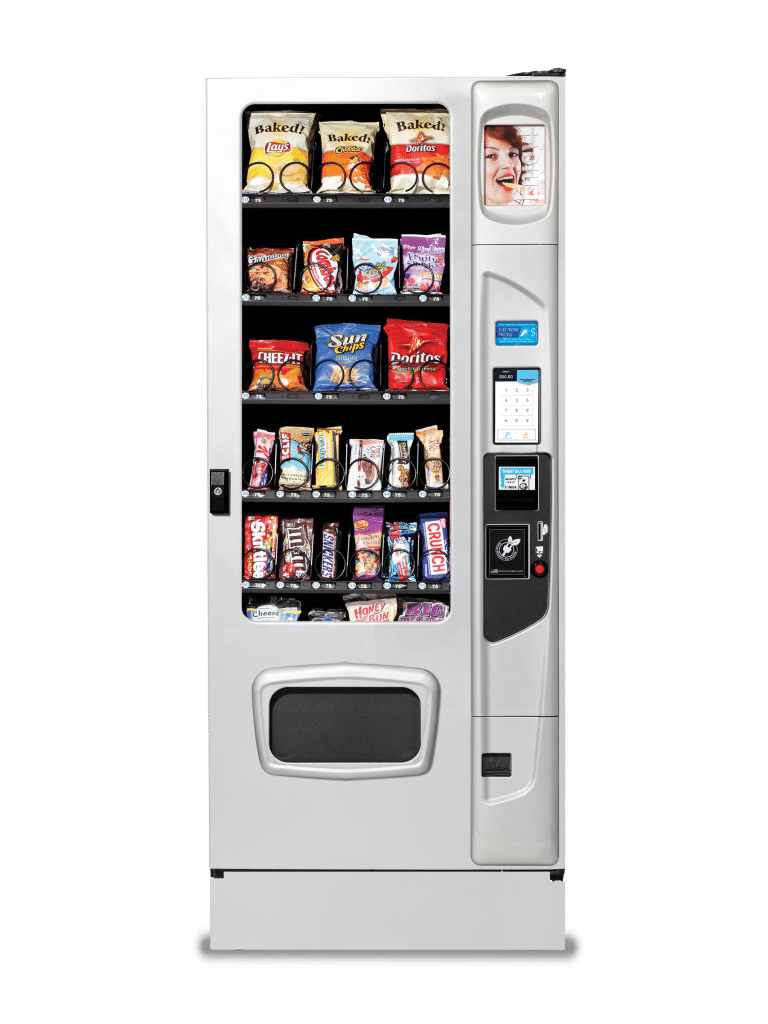 With The Mercato 3000, by U-Select-It, operators can now offer a vending machine that offers them the best of both worlds because, this vending machine can hold up to 36 different product selections, or 360 total products, while also having a small footprint. 
An Optimal Balance Of Capacity And Selection
Since the start of the Pandemic, consumers expect vending machines to offer them more than just snacks and soda; vending machines these days must offer a little bit of everything, including 114 snacks, 198 candies, and 48 pastries.
The Mercato 3000 excels on every level because it gives operators the ability to offer their customers the products that they want while not taking up a lot of space as traditional bulky vending machines have in the past.
Product Specs:
Height – 72" (183 cm)
Width – 29.3" (74.4 cm)
Depth – 34.75" (88.3 cm)
Weight – 431 lbs. (195.5 kg
Advanced Styling And Touch Screen Interface
Besides being a vending machine that offers operators the option to add a variety of products, while conveniently fitting in any space, this machine also has advanced styling and a convenient touch screen interface for taking customers' orders.
Mercato 3000 is also ADA compliant, has energy-saving features, built-in security but what's most ideal is that it offers full sales and accounting features so that operators can easily stay connected to this vending machine via the internet and manage it from any location.
STANDARD FEATURES
LED lighting
Coin Mech and Bill Validators
ADA Compliant
iVend® Delivery Sensor System
Payment Systems: Extra Peripheral Opening and MDB Support
Greenlite Cashless Payment System
Onboard PayRange Mobile Payment System (US Only)
Accessibility: Audio Interface for Sight Impaired Operators
The Mercato 3000 -Made by USI-SELECT-IT, a leading vending solutions provider, based out of Des Moines IA, the Mercato 3000 is an ideal vending machine for today's consumers. This ambient snack vending machine can be integrated with most payment or ID systems of choice and it can also be custom branded for any location.
To learn more, visit their website at https://uselectit.com/products/ambient-snack/mercato-3000/