Mastercard Launches Vending API To Augment Mobile App Development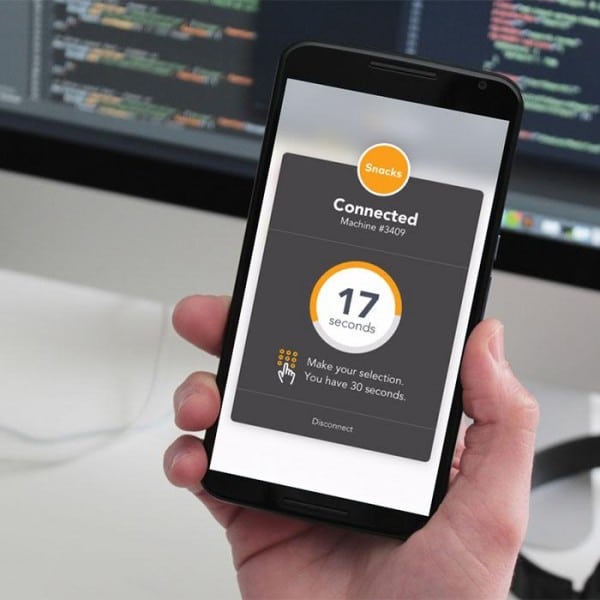 Mastercard has launched a new developer platform that includes a diverse range of application programming interfaces (APIs) that includes a vending API.
The Mastercard vending API helps developers connect a mobile app to its vending platform. Developers can enable app payment, loyalty solutions and gamification for vending machines.
Mastercard provides a simulator for developers to use to test their apps. With the simulator, the developer does not need to use an actual vending machine to determine if the app is communicating with the machine.
The Mastercard software development kit (SDK) for the vending API includes an application server that allows customers to locate vending machines and validate payment. The app communicates via Bluetooth Low Energy.
Funds for payment are requested from the merchant server, leveraging the connectivity of the mobile device. Items are dispensed after funds are successfully loaded onto the vending machine.
The SDK provides developers a tight feedback loop so they can quickly test, review and deploy. It provides visibility into the vending lifecycle from start to end. The SDK supports both Android and iOS operating systems.
Mastercard is interested in helping developers create new applications in addition to enabling mobile payment. The API will be used at the upcoming Money 20/20 Hackathon in Las Vegas,  and the company hopes to see new applications in loyalty, rewards and gamification of vending.
The vending SDK is currently available for general distribution. For information about the vending API, go to: https://developer.mastercard.com/product/mastercard-vending#features
The other experimental Mastercard APIs besides vending are Bot Commerce, which provides integration with platforms to enable commerce functionalities and Masterpass integration, and Qkr! With Masterpass, a mobile phone payment platform that allows consumers to order and pay for goods and services with their smart device.
The experimental APIs, developed at Mastercard's eight R&D labs around the world will help partners build, scale and enable payments on new platforms. At the same time, they will have a foundation to explore payments integration into new categories such as augmented reality, virtual reality and the Internet of Things (IoT).
"Mastercard Developers empowers our customers, partners and their developers in their efforts to innovate and grow their own businesses," says Oran Cummins, senior vice president for APIs at Mastercard. "The new platform will serve as a key way to integrate Mastercard technology and services into their digital solutions in an easy and cost-effective way. And, consumers will benefit from the simpler, faster and safer experiences driven by these efforts."

by Elliot Maras
---

| Home | Vending Technology News | More News | Vending Newsletter sign up | Questions? Contact us | email press release |
Also see: Software Companies | Technology Companies | Micro Markets | Vending Classified Ads |
VENDING YELLOW PAGES DIRECTORIES:
Call us at 1-800-956-8363 to POST YOUR COMPANY, or QUESTIONS?