Magex Automated Kiosks Are The Next Step In 21st Century Vending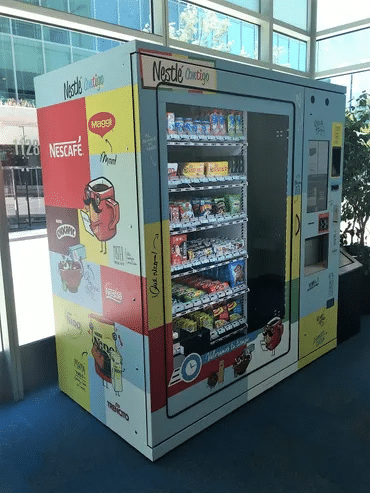 Vending machines have been in existence for over 100 years now and they have gone from being machines that offer beverages and snacks to offer products that we use at home or work daily. 
MagexUSA has taken the next step into the 21st century because their retailing kiosks offer a traditional retail experience without the customer having to visit a store. 
In 2020, automated kiosks have become more important than ever before because Coronavirus has been responsible for closing many businesses around the world or cutting store hours.  
This change in how business is done has made automated vending kiosks more important because of kiosks like the automatic retailing vending kiosks by Magex, make it easy for consumers to get the products that they need without having to interact with other people and risk spreading the virus. 
Multiple Vending Kiosks To Choose From 
It doesn't matter if you own a shopping mall, grocery store, or retail location, Magex offers six different vending kiosks to choose from which include the Colosseo, Big Store, Alaska, Easy 9, Easy 14 and library vending kiosk. 
These vending kiosks are fantastic because they offer a robotic system that will safely deliver any product, including products that have a high face value like jewelry, electronics, shoes, clothing, and other high–value items to customers.  
When someone comes to a Magex kiosk, they will be able to learn more about the product that they are ordering from the touch screen panel which will display images, product descriptions, and videos of the product so that the customer knows exactly what they are ordering. 
With the Magex Colosseo vending kiosk, for example, business owners will also have plenty of storage capability since this machine has 12 storage floors with multiple floor heights so that items of all shapes and sizes can be sold from the kiosk.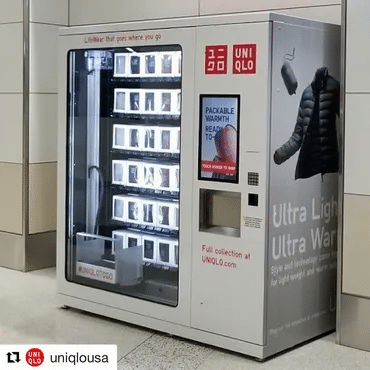 In 2020, instead of going to an electronics store to buy a new printer, laptop, smartphone, camera, or video game, anyone can buy those items that they need right from a Magex vending machine.  
Excellent Delivery System 
Each Magex vending kiosk has an excellent robotic delivery system which includes shuttle controls and photosensors that enable the vending machine to "know" the product that it's delivering and ensure maximum reliability when delivering the product to the floor of the kiosk for the customer that orders it. 
Vending owners who invest in Magex vending kiosks will also be pleased to know that since these machines are connected to the internet, their owners can also view real–time data for their vending kiosk including a wide variety of data like how much cash or coin was inserted into the Kiosk, intrusion attempts and more! 
Besides offering tremendous benefits to vending route owners, Magex vending machines have also been used lately for a wide variety of other purposes including libraries. Their library kiosk makes it possible for any city in the world to offer a library that's open 24-7 and gives residents the ability to rent or buy books from the library kiosk. 
To learn more about Magex vending kiosks, and how one can help you to grow your vending business, visit their website at https://magexusa.com. 
Magex Worldwide Automation!
As the Industry Leader, our automated solutions have innovative technology at the heart of its beautifully designed kiosks. 
     Over 3000 Kiosks deployed

     Patented Delivery System

     Modular Kiosk Capability

     Installations in 28 Countries
93 Woodstream Blvd, Vaughan, Ontario L4L 7Y7 Canada
1-855-445-1250 | +1-905-264-2014

---

 Vending Technology News | More News | Vending Newsletter sign up | Questions? Contact us | email press release
Also see: Software Companies | Technology Companies | Micro Markets | Cashless Vending Solutions | Distributors | Classified Ads | Routes for sale | Vending Companies USA | Home |
VENDING YELLOW PAGES DIRECTORIES:
Call us at 1-800-956-8363, POST YOUR COMPANY, GET NEW BUSINESS!