LightSpeed Automation Integrates With Lane Jumper For Micro Market Payments

LightSpeed Automation has integrated with Lane Jumper, a self-checkout mobile payment and product management system for micro market operators.
"We are excited about our partnership with Lane Jumper," said David Marler, vice president of sales and marketing at LightSpeed Automation. "This integration will provide operators the technology that they need to be competitive in the micro- market sector at an affordable cost and aligns with LightSpeed's commitment to improving our operators' efficiency and profitability."
LightSpeed Automation Lane Jumper is designed to address technology gaps that keep operators from jumping on a faster growth curve in terms of the number of locations and market profitability.
Lane Jumper allows market users to download an easy-to-use mobile payment application to make purchases at the market, allowing sales, installation, investment and management to be more profitable, as well as easier and quicker to install.
"Our integration with LightSpeed Automation will allow our operators to more seamlessly leverage our technology, while fully keeping the benefits they currently receive from LightSpeed," said Miguel Florez, CEO and founder of Lane Jumper. "Now, operators can submit their micro market orders directly from Lane Jumper to LightSpeed, then have the final order quantities updated in Lane Jumper automatically."
For more information visit: www.LightSpeedAutomation.com
and www.Lanejumper.com,  Call 1(866) 210-0592, info@lanejumper.com.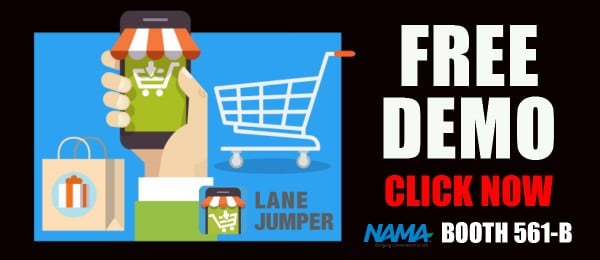 by Elliot Maras
---

| Home | Vending Technology News | More News | Vending Newsletter sign up | Questions? Contact us | email press release |


Also see: Software Companies | Technology Companies | Micro Markets | Vending Classified Ads |
VENDING YELLOW PAGES DIRECTORIES:
Call us at 1-800-956-8363 to POST YOUR COMPANY, or QUESTIONS?