Imperial Upgrades TriTeq Locks To Include Remote Monitoring
Imperial Company, a Tulsa, Oklahoma based micro market, vending, catering, corporate dining and coffee services company serving Oklahoma, Arkansas and Texas, has signed a multi-unit agreement with TriTeq Lock & Security LLC to standardize locking technology with remote monitoring. TriTeq is a provider of electronic locks and monitoring technology in vending and micro-market retail.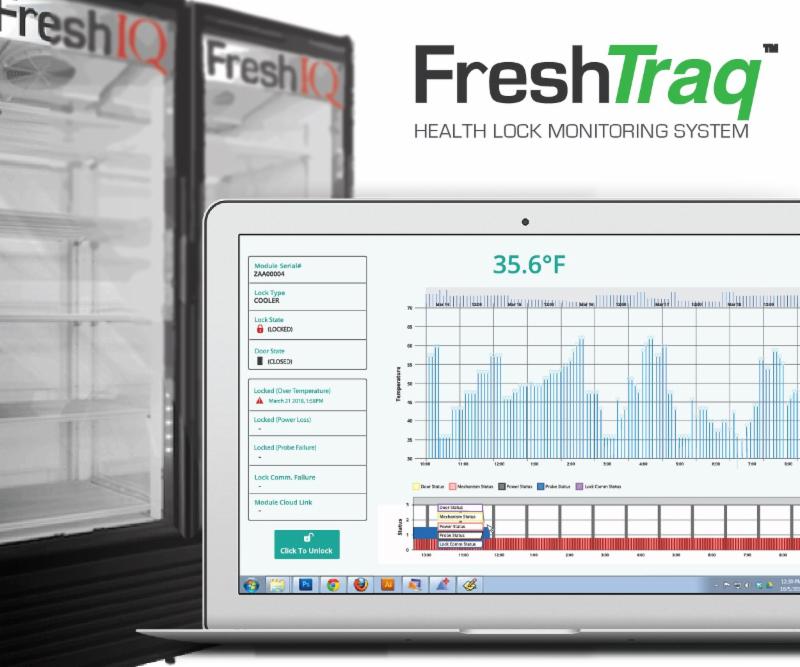 "The ability to see the temperature of refrigeration and the status of components is a huge advantage," said Craig Hunt, chief technology officer at Imperial, which added the FreshTraq temperature monitoring system with remote lock and key in 2017.
"We had a new client that was experiencing refrigeration issues during the busiest morning hours. We looked at the site history on the TriTeq portal and noticed that the door remained open much of the time, resulting in temperature spikes and a locked door. A service person was dispatched to realign the door. We remotely diagnosed the problem and quickly solved a thorny issue with a new client."
"Imperial has a long standing relationship with TriTeq, so we knew the FreshTraq monitoring system would be a robust solution right out of the gate," said Lance Whorton, president of Imperial.
FreshTraq continuously monitors refrigeration equipment and allows remote control.
TriTeq's Series 2000 FreshIQ lock monitors the temperature and the power source to the cooler. A function of time and over-temperature or a power outage will cause the cooler/freezer to lock and prevent the consumer from accessing product that is potentially unsafe.
Series 2000 FreshIQ health timer locks are available for both single and double door models.
The NAMA certified and NSF compliant FreshIQ lock can retrofit the following cooler and freezer manufacturers: Habco, Imbera, Liebherr, MinusForty, Mimet, Royal, QBD, True, Pro-Cool and FrigoGlass.
The FreshTraq temperature monitoring and remote lock/unlock offers the following benefits:
• Save time and money by eliminating trips to the micro market.
• No more guessing how refrigeration equipment is performing.
• Always know the exact temperature of equipment.
• Ability to check equipment 24/7.
For more information visit http://www.freshtraq.com/,  http://triteqlock.com/
---

Vending Technology News | More News | Vending Newsletter sign up | Questions? Contact us | email press release
Also see: Software Companies | Technology Companies | Micro Markets | Cashless Vending | Distributors | Classified Ads | Home |
VENDING YELLOW PAGES DIRECTORIES:
Call us at 1-800-956-8363 to POST YOUR COMPANY, or QUESTIONS?