How Will 5G Service Affect Vending Operators?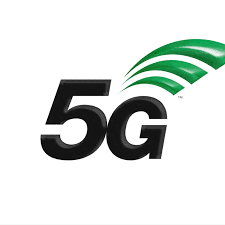 Even though operators may be satisfied with existing 3G and 4G wireless technology, RCN Technologies cautions that those older technologies are being phased out in favor of 5G and operators should be aware of how that change will affect their businesses. 
According to RCN, vending operators will see a huge improvement with 5G as it offers faster speeds and lower latency periods, resulting in vending orders being processed faster and enabling operators to serve more customers during a normal business day.   
How Long Until 3G and 4G Networks Are Phased Out? 
While some mobile carriers may keep wireless networks online until 2022, the goal of most major carriers according to RCN is to upgrade to 5G worldwide.  Looking even further out, RCN predicts that new technology, millimeter wave (mmWave), will ultimately phase out WiFi because wireless internet will come directly from 5G towers instead of wireless routers. 
There are three major players in 5G, T-Mobile, Verizon, and AT&T.  
According to RCN, T-Mobile's merger with Sprint has enabled the combined company to lead the way in developing 5G.  It has a better spectrum than the other carriers, especially on the low- and mid-bands.  Industry analysts expect T-Mobile to continue improving their mid-band 5G coverage in 2021. 
Another observation of RCN is that while Verizon's coverage has excelled over the years, it is playing catch-up when it comes to 5G.  RCN says Verizon is currently focusing on improving its low- and mid-band networks and has high band coverage in about 61 cities nationwide. 
AT&T, which created the first commercial cellular system in 1984, currently offers mostly low band 5G coverage nationwide and high band to enterprise users only.  
Other companies, including SpaceX, Amazon, and Dish, are expected to give the Big Three telecom companies compete in the future. 
What To Expect 2021 
The telecom industry is predicting 2021 will be the big 5G implementation year with 5G expected to be available nationwide by 2022.  As technology advances, there also may be more vending machines using AI.  Depending on existing connectivity hardware, operators may need to use different networks to power devices 
 By Jeff Adair, Editor
---

 Vending Technology News | More News | Vending Newsletter sign up | Questions? Contact us | SUBMIT PRESS RELEASE
Also see: Software Companies | Technology Companies | Micro Markets | Cashless Vending Solutions | Distributors | Classified Ads | Routes for sale | Vending Companies USA | VendLoco Lists | Home |
VENDING YELLOW PAGES DIRECTORIES:
Call us at 1-800-956-8363, POST YOUR COMPANY, GET NEW BUSINESS!