Crane Execs Believe Bluetooth Will Change Cashless Payments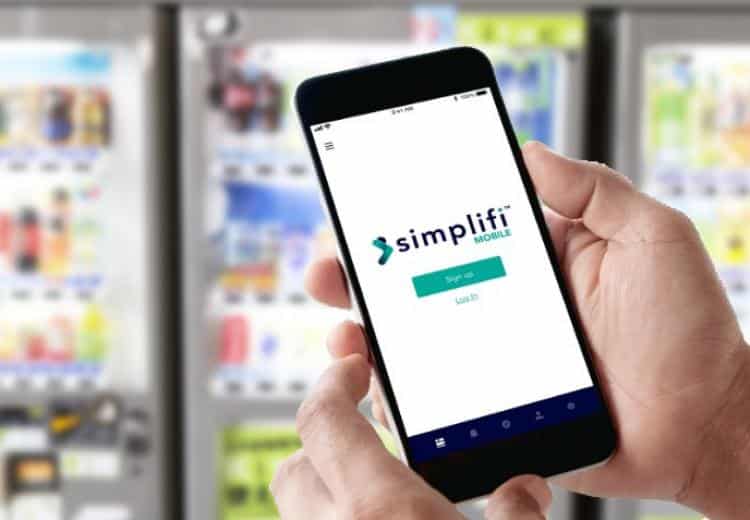 With the future of cashless payment systems proving to be increasingly mobile-driven, executives of Crane Payment Innovations (CPI) say they believe bluetooth technology (BLE) will transform the unattended payment experience.  From reducing service costs to increasing sales and consumer engagement, more and more businesses are pairing BLE integration with emerging tech to provide flexible payment solutions that deliver a more frictionless customer experience.
In an era where mobile wallets, on-demand apps and cash connectivity have made our smartphones even more ubiquitous than before, it's no surprise that consumers have come to expect real-time, smart transactional experiences right down to the Point of Sale (POS). And with the global mobile payments industry expected to reach $3.6 trillion (USD) by 2024, it's safe to say these expectations will only continue to rise.
So how is BLE shaping the future of unattended payment solutions, and what can operators expect with its adoption?
Smarter, Faster Mobile Payments
With a BLE transaction taking less than 0.003 seconds to be processed, consumers and merchants alike are capitalizing on the convenience and speed of Bluetooth integration as a natural next step in the payment process. And by offering one-to-many connections, BLE sensors can pick up more than one mobile payment at once—minimizing wait times for on-the-go customers who don't want to be held up by the person ahead of them at a payment terminal.
BLE's location-based technology also ensures smoother transaction experiences in low-signal areas, eliminating the need for a network connection to complete payments both quickly and securely. And for locations that do not accept credit or debit cards, BLE can serve as a backup payment option, ensuring that operators never miss a sale and customers always have an alternative way to pay.
Moreover, because BLE technology sensors can recognize a device from 164 feet away, consumers don't even have to take their smartphone out of their pocket to pay—bringing unprecedented convenience and speed to mobile payments. Not only does this increase efficiency, users can rest assured that their information will be protected with each purchase. By engaging only the secure element of a smartphone or Near-Field Communication (NFC)-enabled payment device, BLE offers the security features of mobile wallet applications—all while further streamlining the payment experience.
In addition, with BLE providing ubiquitous support across all mobile devices, consumers who do not have the latest smartphone can still connect and complete payments without having to upgrade their handsets.
Data-Driven Diagnostics and Optimized Operations
Beyond making the payment process smarter and more efficient, BLE is bringing big data and personalized analytics straight to forward-thinking merchants in search of a more complete cashless strategy.
By allowing operators to collect data on site, BLE supports advanced diagnostics and communication without the need to physically connect to a machine. In addition to enabling deeper insights on everything from sales to equipment performance, this on-premise technology allows operators to more effectively predict, diagnose and resolve technical issues—all adding up to a more complete cashless payment system. And these advantages are not limited to cashless devices either—POS terminals, ticket printers and other devices with digital payment technology can all benefit from a more connected payment solution.
In essence, by bringing your machine online, you not only increase service to your customers—you open a world of possibilities to improve operational efficiencies through remote machine management.
Connected Consumer Engagement
With BLE connectivity, it's not just about offering a digital-first, streamlined payment solution. It's about improving consumer engagement through more direct, personalized buying experiences. Promotions, discounts and custom advertising can all be served directly to a user's smartphone using BLE, which increases direct interactions, incentives, brand loyalty and interest.
This has become increasingly important as today's merchants are not only competing against each other—they are up against consumer expectations for more dynamic, user-driven mobile payment options that make every stage of a purchase more seamless and unique to their own preferences.
What's Next for BLE?
While Bluetooth technology has been proving the value of wireless connectivity across consumer, commercial, and industrial markets for over two decades, its role in unattended payments is still being defined and holds greater potential than ever before.
As we peel back the next layer of connectivity, the question becomes, how can operators stay ahead of changing consumer demands to make the connected payment experience even more profitable, more flexible and more personalized? And how will Bluetooth technology continue to evolve to keep pace with rapid advancements in digital payment solutions? From retail to transportation, gaming, vending machines and self-service kiosks, we expect BLE to continue to shape the future of unattended payments through experience-driven, connected innovation.
source: CranePI
---

 Vending Technology News | More News | Vending Newsletter sign up | Questions? Contact us | email press release
Also see: Software Companies | Technology Companies | Micro Markets | Cashless Vending Solutions | Distributors | Classified Ads | Routes for sale | Vending Companies USA | Home |
VENDING YELLOW PAGES DIRECTORIES:
Call us at 1-800-956-8363, POST YOUR COMPANY, GET NEW BUSINESS!