Got Inventory? Get Better ROI With iVendTech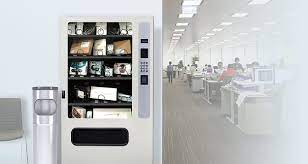 Inventory management is one of the keys to success with managing a successful vending business, because failing to manage your inventory can mean a loss of revenue.
Thanks to inventory management from iVendTech Inventory Solutions, operators now have an easy-to-use system that they can use to have maximum efficiency in their businesses.
Unlike some companies that only specialize in one aspect of inventory control, iVendTech offers total inventory management from real-time reporting, control, secure inventory management, and more.
Their solutions make it possible for businesses of all sizes to hold their employees accountable and know what tools, office supplies, or inventory that they are using.
Intelligent Benefits & Flexible Dispensing
Besides offering businesses a state-of-the-art platform for managing their inventory, iVendTech also offers supply dispensers and lockers.
This solution can provide businesses with the capability to offer their employees the tools or supplies that they need, without having to hire extra employees.
What's even more ideal is that businesses can manage who is granted access to the machines via controlled access dispending. This means that businesses can set restrictions on who is allowed to specific supplies, and not allowed, so that businesses can focus on service and support without having to focus on oversight.
The Right Dispensing Solutions For Today
Since the onset of COVID-19 in 2020, one main focus of most businesses has been on how to limit employee contact and the spread of germs.
Thanks to the dispensing solutions of iVendTech, companies can focus on keeping their employees safe, while offering them the flexibility of being able to access the office supplies and solutions that they need thanks to IVendTech's automated solutions.

With over 90 years in the vending industry, iVendTech has decades of experience at creating state-of-the-art solutions that save time and most important of all, help companies have greater control over their ROI.
IDS' iVendTech is a versatile approach to office and IT supply asset management. IDS' iVendTech saves costs by reducing shrink from untracked office and IT supplies while increasing employee productivity by offering supplies 24/7.
For more information about iVendTech, by Intelligent Vending Solutions, visit their website at https://idsvending.com/applications/ivendtech/, or call 855-945-0789.