Freshly Cut Meat Vending Machines Debut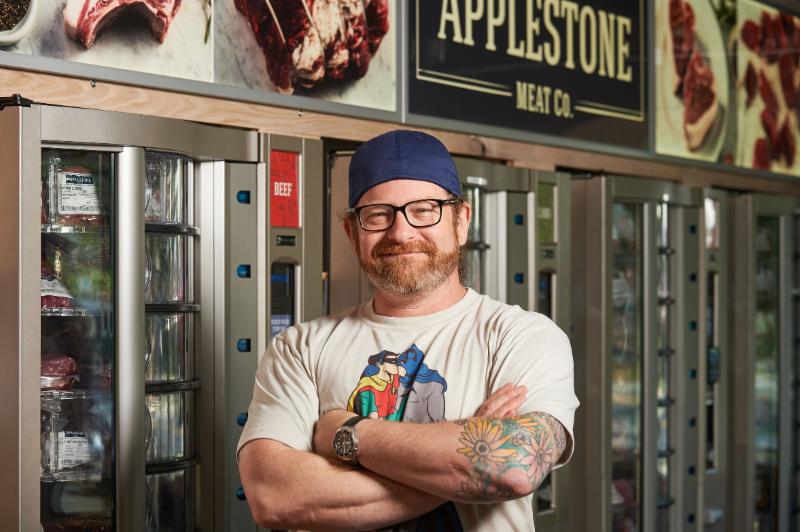 Applestone Meat Company has made buying freshly cut meat more convenient with the introduction of Applestone meat machines.
The shops currently use carousel style machines that are retrofitted for meat vending. The machines have been a great tool to test the market and get feedback from customers. This model of refrigerated vending machine typically houses sandwiches or other prepared foods, so it is spacious enough to hold individually packaged cuts of meat. However, Applestone is working on a prototype for a custom machine that would be designed to their specifications and provide further convenience for customers.
Applestone offers fresh cuts of beef, lamb, pork and sausages as well as a variety of frozen options. All of the meat is sourced from animals raised without added hormones or antibiotics by farmers who are committed to their well-being.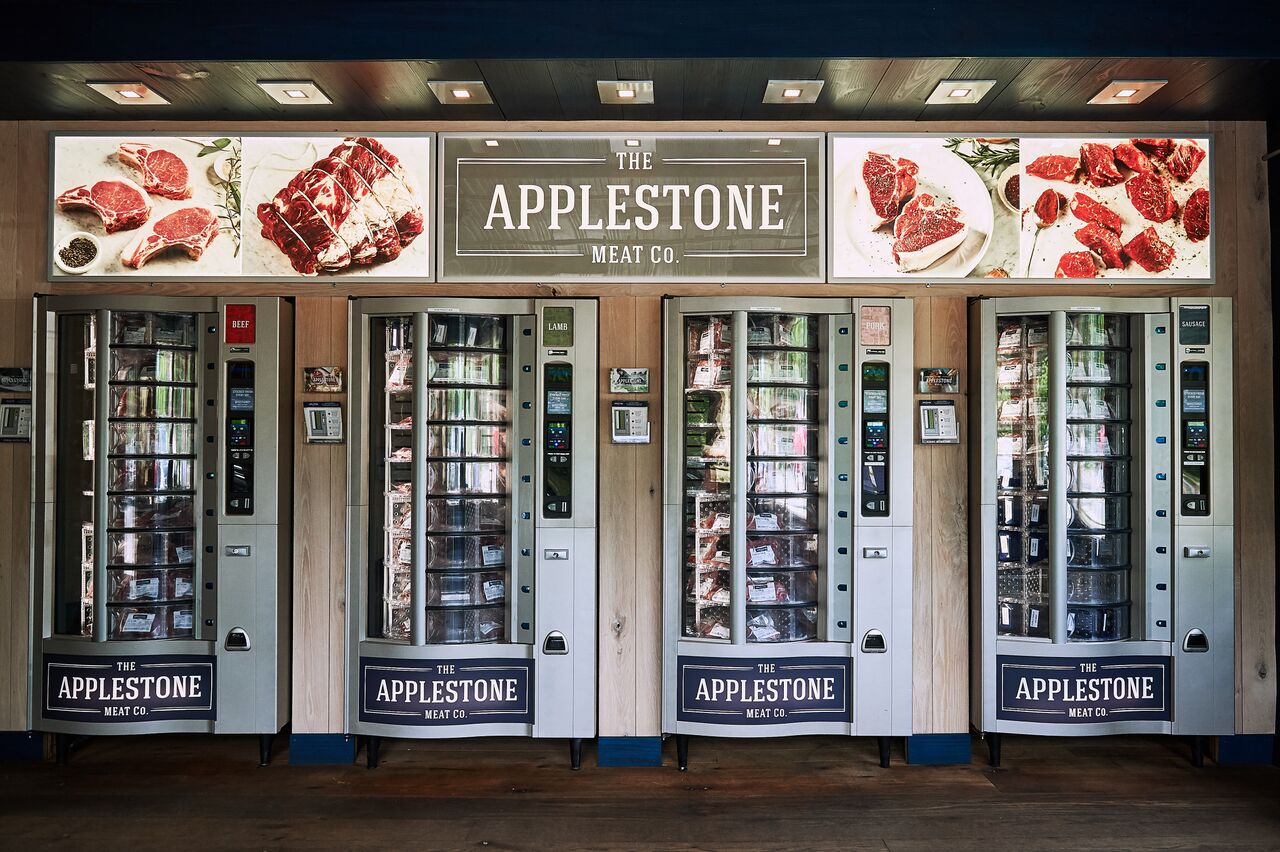 As Applestone practices whole animal butchery, their selection can change daily based on availability. Expect to find a mix of familiar cuts – beef ribeye, pork chops, lamb chops, ground beef – and to be introduced to lesser known, equally delicious options such as flat iron, short ribs, country style pork ribs, and lamb shoulder chops.
There are currently two Applestone Meat Company locations in Stone Ridge and Accord, New York. The newest Applestone store will open in Hudson later this year and a location in Westchester in 2019. Applestone plans to expand to New York City soon after.
For more information visit http://applestonemeat.com/, 845-626-4444.
---

Vending Technology News | More News | Vending Newsletter sign up | Questions? Contact us | email press release
Also see: Software Companies | Technology Companies | Micro Markets | Cashless Vending | Distributors | Classified Ads | Home |
VENDING YELLOW PAGES DIRECTORIES:
Call us at 1-800-956-8363, POST YOUR COMPANY