Fresh Food Vending Is Going Mainstream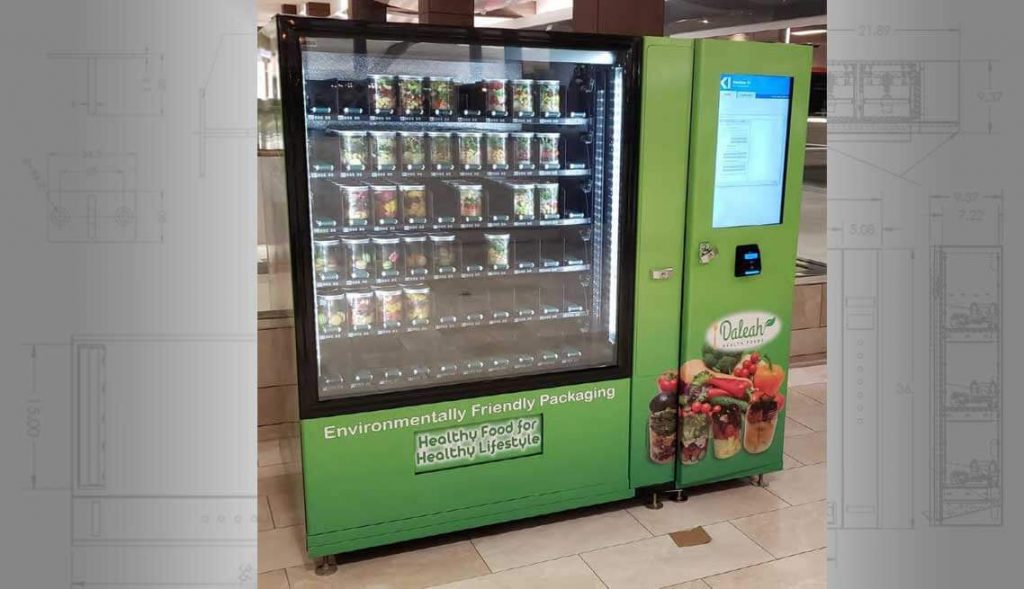 Thanks to Digital Media Vending International, LLC (DMVI), and their fresh food vending machines, consumers now have an easy way to order the fresh foods that they want, without having to go into a restaurant, or store, to order a fresh salad, delicious meal, or cold beverage.
About DMVI's Smart Food Vending Machines
Since launching their business, Santa Rosa based DMVI has quickly become one of the 'go to' companies in the world for vending machines that enable operators to sell fresh foods and meals. Besides being convenient, and easy for consumers to use, their fresh food vending machines also offer operators the functionality of remote management as well. This makes it possible for businesses to track the inventory in their machines, stay on top of maintenance issues, and effectively keep their vending machines stocked to take advantage of consumer demand.
Salad and fresh food vending machines are an emerging trend and seem to be a rapidly growing sector in the vending machine business. In the past few months, the company has seen a considerable rise in inquiries for vending machines that dispense fresh salad products. Of course, this goes hand in hand with the rise in healthy-option or vegan fast food.
Fast food can be healthy if you serve it from a refrigerated vending machine. Imagine putting salads and other fresh foods in jars, tubs or other containers and keeping them chilled in these state of the art vending machines. Replace the glass front of the vending machine with a 42″ HD Touchscreen and you have an unmissable offering.
The company states that financing a refrigerated salad and cold drink vending machine might cost between $200 – $350 a month, depending on a credit check, term and final specifications. A recent client with a similar business model, was able to turnover $50k in revenue, with 6 machines over the last 3 months.
For more information about DMVI vending machines, visit their website at https://www.digitalmediavending.com or call (800) 490-1108, or email david.ashforth@digitalmediavending.com