EyeLock To Embed Iris Recognition Into ViaTouch's VICKI Solution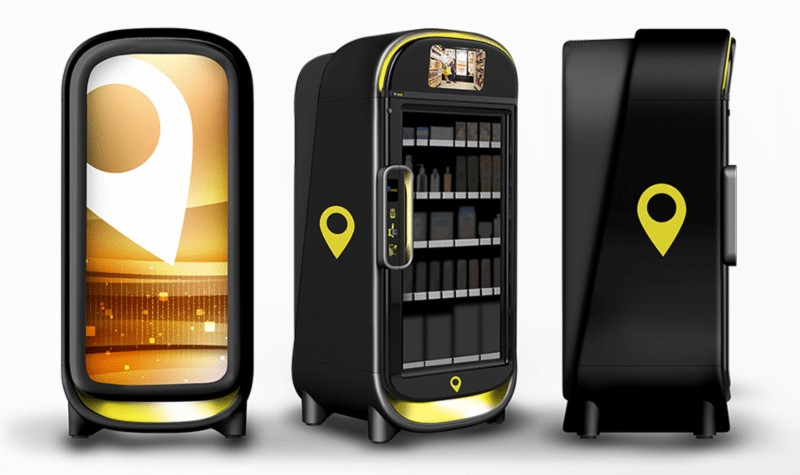 EyeLock LLC, a provider of iris-based identity authentication solutions, has integrated its embedded iris recognition technology into ViaTouch Media's auto-retail solution called VICKI.
EyeLock's technology is embedded directly into the machine. The inclusion of EyeLock's embedded technology gives consumers and businesses a fast, easy-to-use experience plus the confidence of knowing their transactions will be secure. The total solution is integrated and operable with First Data's online payment networks.
"We are very pleased to be an integral part of the commercial launch of VICKI, the ground-breaking auto retail solution developed by ViaTouch," said Jeff Carter, EyeLock's CEO. "With a multitude of innovations included in this machine, the addition of EyeLock iris authentication technology creates an even greater separation between VICKI and current vending solutions. In particular, it provides a level of security significantly greater than fingerprint or facial recognition."
VICKI is an Internet of Things (IOT), self-checkout solution for retail, powered by artificial intelligence and other advanced technologies. It is a modern replacement for traditional vending experiences and the first retail solution to leverage AI at the point-of-sale.
VICKI can recognize and authenticate consumers, learn their preferences and then act on them, serving as a virtual clerk. The retailing system is equipped with smart shelves that know what and how much is on each, which products consumers look at, what they take/put back and view on display. In addition, VICKI communicates with consumers via directional speakers, so conversations are only between the machine and consumer.
For more information visit https://getvicki.com, (631)807-1103.
---

Vending Technology News | More News | Vending Newsletter sign up | Questions? Contact us | email press release
Also see: Software Companies | Technology Companies | Micro Markets | Cashless Vending | Distributors | Classified Ads | Home |
VENDING YELLOW PAGES DIRECTORIES:
Call us at 1-800-956-8363, POST YOUR COMPANY