DyDo Releases Vending Machines With Facial Recognition Technology
DyDo Group Holdings, Inc., Inc recently announced that their new vending machines will give consumers something different than competitor vending machines. 
Consumers who purchase beverages from a DyDo vending machine will be able to complete their purchase using their face and a four-digit code.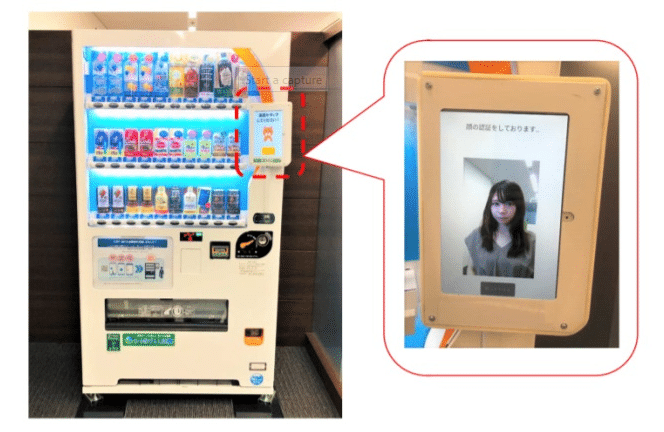 This will make purchasing beverages from a vending machine in Japan even more convenient because consumers won't have to find exact change or deal with card processing delays. 
The Next Trend For Vending Machines? 
2020 has been one of the toughest years ever for the food and beverage industry due to Covid-19. The good news though is that it's also been a strong growth year for the vending industry because more people than ever before have been buying their food and beverages from vending machines since they don't require human contact. 
With DyDo's facial recognition vending machines, consumers will first have to register an account with DyDo's website and connect that account with a payment method, plus a four-digit pin code, so that they can purchase a beverage from DyDo's vending machines using their facial recognition technology. 
DyDo's new facial recognition vending machines are currently being tested at select locations throughout Japan for the next three months. If consumer demand shows that this trial run has been popular, the company could likely release more vending machines with their facial recognition technology throughout Japan in the coming year. 
Security And Privacy Concerns 
Even though other forms of biometric technology are being tested on vending machines worldwide, one does have to wonder if DyDo's vending machines will have security or privacy implications especially since a consumer first has to have their picture taken and uploaded in DyDo's database for their facial recognition technology to actually work. 
When consumers use cash or coin, it's an anonymous transaction but with more cities around the world advocating cashless transactions, it could be only a matter of time until we see the widespread adoption of facial recognition and other forms of biometrics on vending machines in the years to come. 
To learn more about DyDo Group Holdings, and their new facial recognition vending machines, visit their website at https://www.dydo-ghd.co.jp/en/. 
---

 Vending Technology News | More News | Vending Newsletter sign up | Questions? Contact us | SUBMIT PRESS RELEASE
Also see: Software Companies | Technology Companies | Micro Markets | Cashless Vending Solutions | Distributors | Classified Ads | Routes for sale | Vending Companies USA | VendLoco Lists | Home |
VENDING YELLOW PAGES DIRECTORIES:
Call us at 1-800-956-8363, POST YOUR COMPANY, GET NEW BUSINESS!