Custom "Mini Store" Vending Machine, By DMVI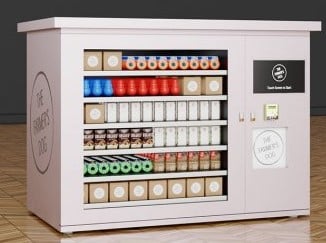 Are you searching for vending machines that have a larger format, so that you can offer your customers more per location?
Thanks to the Santa Rosa, CA-based Digital Media Vending International, LLC, there's a new vending machine on the market today that offers consumers the convenience of a 'mini store', while offering operators the traditional flexibility of a vending machine.
These high-capacity vending machines can be placed anywhere, and thanks to their larger footprint, they make an awesome visual impact at the locations that they are placed.
With large format vending machines by DMVI, these machines offer consumers the convenience of having a mini store that's open for 24-7 without requiring any employees to manage it.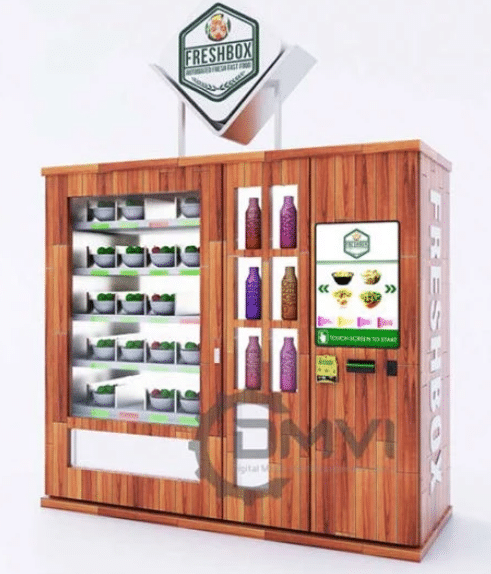 This means that consumers can have easy access to the foods and beverages that they want, anytime, without being faced with the traditional hassle of realizing that their store is closed, especially if they tried to access it after hours.
Like most convenience stores and mini markets today, large format vending machines by DMVI also accept all forms of payment including cash, Apple Pay, and Samsung pay while also having a custom touch screen that can be used for running promos and advertisements as well.
Custom Designed
Unlike some vending machines that have a one-size-fits-all look, DMVI takes the time to professionally design and craft their vending machines so that each one looks unique. 
DMVI mini-stores also offer lots of other conveniences including social sharing options, keyless entry, and the ability for operators to remotely manage their inventories from any location.
To learn more about Large Format Vending Machines by DMVI, visit their website at https://www.digitalmediavending.com, 1-800-490-1108, contact@digitalmediavending.com