Crane Launches New Technology Company, Debuts Mobile Apps At NAMA OneShow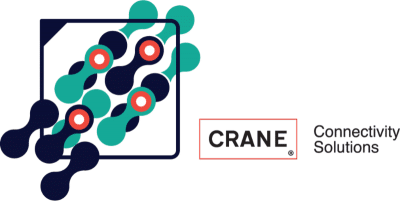 Crane Merchandising Systems and Crane Payment Innovations launched a new venture, Crane Connectivity Solutions, during the NAMA OneShow in Las Vegas.
By integrating the engineering and development efforts of the two businesses, CCS leverages Crane's full suite of software, wireless hardware and applications into a single entity.
"CCS was created with the philosophy that technology should simplify business," said Eric Kaled, CCS senior vice president and general manager. "Our portfolio of hardware, software and connectivity services will give operators unprecedented visibility to their business processes, enabling them to make quick, informed decisions while improving their efficiency and profitability."
CCS represents more than one million vending machines managed by their enterprise software and over 400,000 cashless systems installed worldwide. With nine sites in six counties, and a global network of technicians, CCS offers local support to customers in North America, Europe, Australia and the Middle East.
In addition to card readers and telemeters, CCS designs and delivers enterprise software solutions, cashless processing, mobile applications, interactive screens, hosting services, digital advertising, cashless processing, cloud reporting and consumer analytics.
During the NAMA show, CCS demonstrated mobile apps, including the VendMAX Route Driver Mobile App, Crane Cashless App and VendMAX Service Tech Mobile App.
"Our iOS and Android-based mobile applications are designed to deliver convenience and efficiency for vending operators and their teams," said Kirn Reis, CCS vice president of business development. "In addition to the expanded capabilities of our existing mobile apps, we are excited to share some new consumer facing mobile concepts as a surprise for our customers at the show."
The Route Driver App offers near real time synchronization of sales data with VendMAX, delivering up-to-date inventory after a machine visit, and easy swipe navigation in the planogram.
The new features of the Crane Cashless App include better device search capability, the addition of a manager's dashboard and the ability to assign and unassign devices through the app.
The updates to the Service Tech Mobile App enable technicians to create a service call in the app, assign or reassign equipment and view non-vending equipment. Additionally, a new supervisor mode allows a management team to view all calls and change dispatch orders.
For more information go to: http://craneconnectivitysolutions.com/
---

Vending Technology News | More News | Vending Newsletter sign up | Questions? Contact us | email press release |
Also see: Software Companies | Technology Companies | Micro Markets | Cashless Vending | Distributors | Classified Ads | Home |
VENDING YELLOW PAGES DIRECTORIES:
Call us at 1-800-956-8363 to POST YOUR COMPANY, or QUESTIONS?