Counterfeit Money Detection Technology Impacting The Vending Industry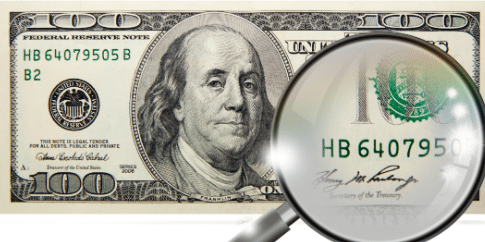 One of the top challenges that the vending and many self service industries have continued to face in 2020 is the threat of counterfeit money use.  
Unfortunately, it has only continued to increase because of the unscrupulous people continuing to search for ways to get free food or beverages from vending machines without using real currency. 
Projected Growth By 2027 – USD 4.99 Billion 
Thanks to recent data from verifiedmarketresearch.com, we know that the counterfeit money detection market was valued at USD 3.06 billion in 2019 and is expected to grow to USD 4.99 billion by 2027 (6.8% CAGR). 
What's driving the growth?  
There are more ways for consumers to pay than ever before including vending, POS terminals, gaming machines, self-checkout machines, vehicle parking machines, and automatic fare collection machines.  
Sadly, the machines that we use to purchase beverages, food, products, or services from in 2020 have also created opportunities for criminals to look for holes or bugs in payment systems that they can exploit for profit. 
What's great about the counterfeit money detection market is that as thieves get more sophisticated, we're also seeing advancements in currency sorters, currency detectors, and coin/currency counters which save business owners money and the hassle of dealing with counterfeit currency. 
Who Are The Major Players In The Counterfeit Money Detection Market? 
Crane Payment Innovations has led the way in the counterfeit money detection market. The company specializes in offering a wide variety of smart and secure payment systems for a wide variety of industries including vending, micro–markets, retail, and kiosks.  With Crane Payment Innovations, vending operators can have confidence that consumers will not be able to pass counterfeit currency thanks to their Gryphon coin changer and Talos note validator. 
In 2020, some of the major players in the counterfeit money detection market include: 
As the counterfeit money market grows, vending operators can have confidence that the companies listed (above) can provide them with the hardware and software that they need to help with their "money handling" needs. 
By Jeremy Raglin, Editor-Content Writer
---

 Vending Technology News | More News | Vending Newsletter sign up | Questions? Contact us | SUBMIT PRESS RELEASE
Also see: Software Companies | Technology Companies | Micro Markets | Cashless Vending Solutions | Distributors | Classified Ads | Routes for sale | Vending Companies USA | VendLoco Lists | Home |
VENDING YELLOW PAGES DIRECTORIES:
Call us at 1-800-956-8363, POST YOUR COMPANY, GET NEW BUSINESS!