Contactless Hot Soup Server Vending Machine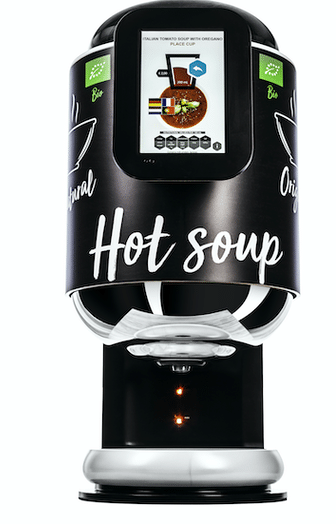 Are you searching for another food option to offer your customers this winter? Made by Vendinova S.A., Soup-Server could be the most convenient way to sell ready–made soup that's 100% fresh and made from all-natural ingredients. 
Many consumers enjoy soup all year round. With Soup-Server, you will have the ability to offer your customers a delicious soup that's served from a unique closed system. This means that the soup will be hot, fresh, and perfectly hygienic. 
You won't have to worry about the transmission of bacteria with Soup-Server because the system is self-contained. This guarantees that you can serve great tasting soup to your customers that will remind them of their favorite soup that they've enjoyed from their favorite restaurant. 
Expand Your Menu Options With Soup-Server 
With the ability to offer your customers a delicious soup daily, think of all the menu options that you can offer them. 
Soup-Server makes it possible for business owners to increase their revenue by offering a healthy menu item that most people enjoy. 
Some of the soups that this soup vending machine can make for you include organic lentil, organic carrot, Italian tomato, pea, curry, goulash, and minestrone. 
There are dozens of soups for you to choose from, this machine will create a variety of menu options that will also help you to increase your bottom line.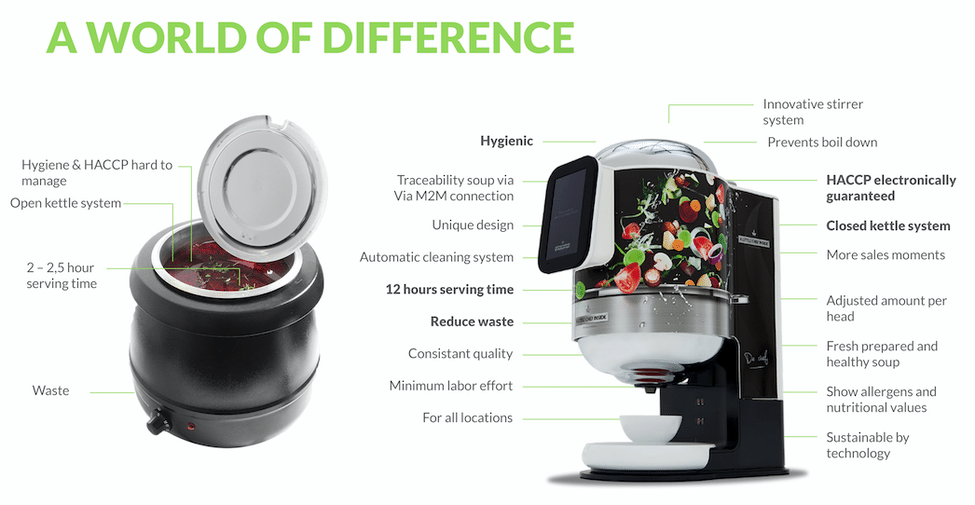 Sell Restaurant Quality Soup To Your Customers  
What's even more ideal is that this contactless soup vending machine is an easy to use system that makes creating restaurant–quality soup easy and hassle–free. Just add the ingredients into the hygienic open kettle system and you will have a delicious soup ready to serve your customers in 2 to 2.5 hours. 
Once the soup is ready, it can last in Soup-Server for up to 12 hours. This means that you will potentially have the ability to serve delicious soup to your customers for lunches or dinners. 
To learn more about this soup vending machine, visit the Soup-Server website today at https://www.soup-server.com. 

---

 Vending Technology News | More News | Vending Newsletter sign up | Questions? Contact us | SUBMIT PRESS RELEASE
Also see: Software Companies | Technology Companies | Micro Markets | Cashless Vending Solutions | Distributors | Classified Ads | Routes for sale | Vending Companies USA | VendLoco Lists | Home |
VENDING YELLOW PAGES DIRECTORIES:
Call us at 1-800-956-8363, POST YOUR COMPANY, GET NEW BUSINESS!