Connected, Single-Cup Chai Brewer 'Chime' Debuts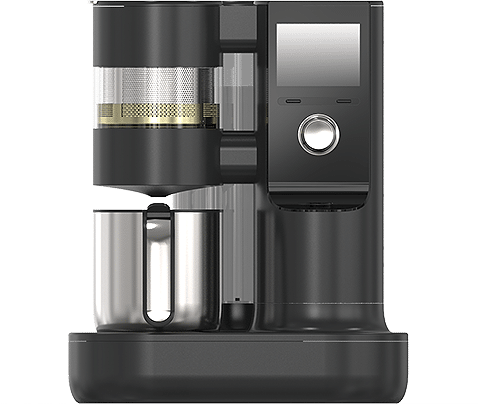 Camellia Labs, a "connected kitchen" startup, recently launched its first product, a single-cup chai brewer called Chime. Chime brews individual cups of authentic chai with a variety of black tea and spice blends sourced from India.
The brewer allows refreshment service operators to capitalize on one of the most popular hot beverages.
The user places a Chime cap (tea plus spice blend), adds a choice of milk or milk substitute, and presses "go." When the chai is ready, the user recycles the used Chime caps, throws the tea leaves in the compost bin and rinses their milk carafe. The user can also adjust water-to-milk ratio, cup size, brew strength and temperature directly from the device or from a connected phone app and store them as presets.
The connected nature of the device means users never have to worry about reordering caps, and can brew their morning cup of chai from any Chime device they connect to, at home or at the office with personalized settings.
"Our device has a dual-boiler that brews traditional chai – simultaneously boiling milk and black tea and spices, giving you a consistently good cup of chai every time," said Gaurav Chawla, company founder.
Chime is incubated and funded by YouWeb.
---

Vending Technology News | More News | Vending Newsletter sign up | Questions? Contact us | email press release |
Also see: Software Companies | Technology Companies | Micro Markets | Cashless Vending | Distributors | Classified Ads | Home |
VENDING YELLOW PAGES DIRECTORIES:
Call us at 1-800-956-8363 to POST YOUR COMPANY, or QUESTIONS?