Castles Technology Brings Versatile Unattended Payment Solution to the United States
Castles Technology Co., Ltd., a Taipei, Taiwan-based manufacturer of global payment technology solutions, has introduced an all-in-one payment solution to the United States that will enhance self- service environments such as vending, automated retail kiosks, parking and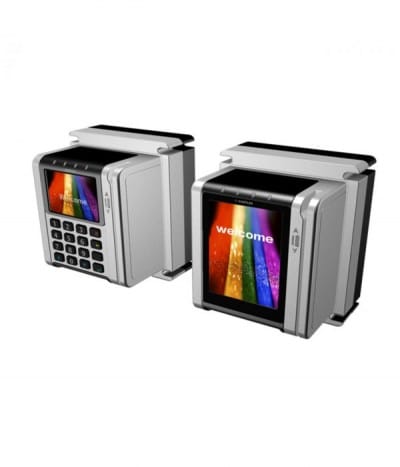 hospitality with expanded payment capabilities.
The UPT1000 offers customers a secure, flexible and future-proof unattended payment terminal that meets the latest EMV and PCI security standards. It is certified to First Data's Nashville platform via Code and Go, Castles' semi-integrated direct-to-host solution. This allows customers application management flexibility without extensive certification requirements. Additional processor certifications are expected later this year.
The UPT1000 features a magstripe, chip and contactless reader that supports Apple Pay, Samsung Pay and Android Pay. It comes in two versions – a 2.4" color display with a physical keypad and a 3.5" capacitive color touchscreen that supports advertising, the display of nutritional information, video, multi-order and more to improve customer engagement. It supports 3G, Bluetooth, Ethernet and iBeacon communication options. Its remote software update capability ensures the latest software upgrades at all times.
"We are very excited about the opportunities the U1 product will bring to our customers," says Winston Fong, chief strategy officer. "By providing expanded payment options in one simple device, we'll be giving consumers a better experience and saving operators thousands on operational expenses."
For more information, contact Kathleen Houseman at 470-273-6324 or email kathleen.houseman@castlestech.com.
–By Elliot Maras
---
Home | Vending Technology News | More News | Vending Newsletter sign up | Questions? Contact us | email press release |
Also see:  Technology Companies | Software Companies | Micro Markets |
VENDING YELLOW PAGES DIRECTORIES:
Call us at 1-800-956-8363 to POST YOUR COMPANY, or QUESTIONS?