Camlock Systems, Smarter Locking For Vending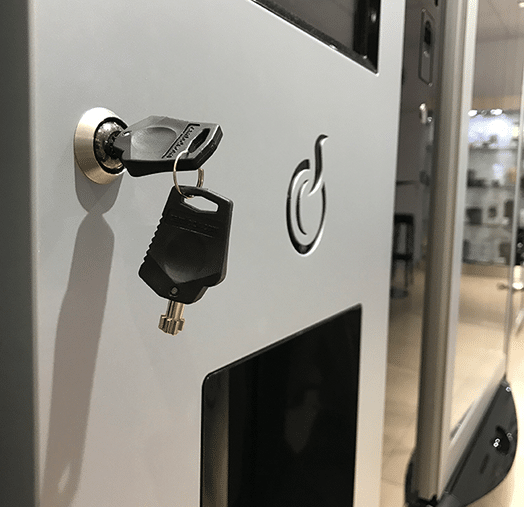 Thanks to the vending locking system that Camlock Systems offers, operators can have peace of mind in knowing that their vending machines are protected against manipulation while offering convenience and key control at the same time whenever they need to be opened. 
Smart Locking Systems That Suit All Styles Of Machine
There's no denying that in 2021 there are a wide variety of makes and models of vending machines still in use today because an average vending machine can stay in operation for an estimated 12-24 years.
Camlock Systems knows that their technology has to be able to suit every vending machine and their robust locking hardware excels at keeping vending machines safe. 
Operators who use Camlock Systems will enjoy the following benefits including: 
Cylinders that are resistant against manipulation and attack
Electronic latches that are keyless and easy to use
Colored key fobs
Locks that can easily be changed at a moment's notice
Besides vending, the company also offers locking solutions for a variety of other industries including food and beverage, PPE, recycling, and consumer goods so it doesn't matter what industry you're servicing, you can count on Camlock Systems to have the right locking solution for you. 
About Camlock Systems 
For more than 100 years, Camlock Systems has specialized in creating locking technology for a wide variety of industries around the world.  With three offices to choose from (USA, UK, and Taiwan), the company is capable of servicing the needs of clients regardless of where they are located.  Even though they have a global footprint, Camlock Systems also offers personalized service and in-house consultation. 
To learn more about the services that Camlock Systems can offer you, visit their website at https://www.camlock.com.