Biometrics Update 2020 – Learn More About the Latest Developments in Biometrics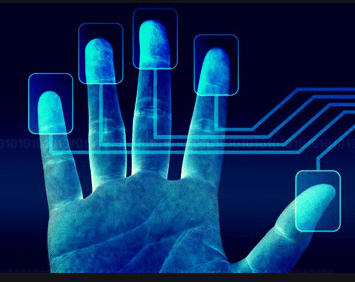 Could 2020 be the year that we start seeing biometrics become a more commonplace method for payments around the world?  
Biometrics have been around in some form or another for decades, mostly used in private corporations and Government facilities.  
The technology has also been frequently utilized in movies as far back as 1968's 2001 A Space Odyssey. As biometrics have become more accepted by consumers around the world, we're seeing many companies develop biometric systems for payments, security and other transactions.  
The most famous use of biometrics to date is Apple Pay, a technology released by Apple, Inc in 2014 which enables their customers to make payments with either their fingerprints or facial recognition. 
More Consumers Are Open to Biometrics 
Up until 10 years ago, it wasn't uncommon for the average consumer to tell you that they still preferred to exchange currency when making payments but times have changed and more people of all ages are open to using biometrics.  
A recent study by Visa showed that more people are using biometrics on at least one of their electronic devices and will be open to replacing their passwords in favor of using biometrics wherever it's accepted. 
The obvious reason why more people are accepting of biometrics is that they feel that using their thumb or palm print would be an easier way to pay compared to having to remember a password anytime they make a payment online or locally. 
With more people being open to biometrics in today's world it's likely that we will see more biometrics solutions very soon that enable people to securely make payments either online or locally by using their palm, fingerprint, voice, eye, face or vein pattern recognition. 
Who Are the Major Players in The Biometric Payment Industry? 
The exciting thing about 2020 is that there are more companies than ever before who are developing biometric payment solutions that are on the market now or will be released in the coming years. 
Apple, Inc – As we mentioned above, Apple continues to be one of the top companies in the world that offers a secure solution which enables its customers to make payments online or anywhere in the world Apple Pay is accepted. 
Zwipe, Inc- One of the newest companies to enter the biometric payment market is Zwipe. They offer a self-contained biometric authentication solution for wearable devices and payment cards.  
Synaptics, Inc. – Like Apple, Synaptics has been one of the leading developers of biometric technology in recent years that can be used for making payments from a smartphone wherever this form of technology is accepted. 
Amazon.com – Although they haven't released their own biometric solution yet, Amazon is currently developing a biometrics solution that will enable people to make payments with their palm at physical establishments. 
Nets – Only available in Europe, their technology enables people to make payments via facial recognition. 
Some of the other well-known companies in the world that are developing their own biometric payment solutions include the following: 
Will Biometric Payments Help with Countering Fraud? 
The big question about the use of biometric payment solutions is if it really will be beneficial at helping to counter fraud? Or is it better for companies to stick with offering their clients the option of using credit/debit cards with their chips or pin codes for authentication? 
As of today, it's clear that most companies and consumers are open to using biometrics but with it becoming more commonplace around the world there is also the very real challenge of how biometric data is stored and shared by all of the major players involved. 
In February 2020, biometric data is stored on the user's device. This means that for someone who is using an iPhone, for example, their fingerprint is stored on Apple's Secure Enclave. 
The best way for consumers to stay safe when using biometric technology on their smartphones and other devices is to update their devices when the latest software becomes available and store their biometric data in as few places as possible. 
Besides Apple, you can also find biometric technology offered on most of the major smartphone brands including Samsung, Sony, Nokia, and Motorola.  
Since the end–user has their biometric data stored on their smartphone, they have direct control over it. For companies like Nets, that are offering biometric payment solutions, they have to store their customer's biometric data on a database server or in a distributed data storage facility. 
As biometric technology becomes more accepted, and the software becomes more advanced, it's likely that we will see fewer cases of fraud in the industry in years to come.  
What's even better is that as some companies start utilizing persona-based biometric technology as an enhanced way to counter fraud, biometrics will become an even safer way for customers to make payments. 
By Jeff Adair, Editor
Also see: Biometrics 2020 Update, Part 2
---

 Vending Technology News | More News | Vending Newsletter sign up | Questions? Contact us | email press release
Also see: Software Companies | Technology Companies | Micro Markets | Cashless Vending | Distributors | Classified Ads | Routes for sale | Vending Companies USA | Home |
VENDING YELLOW PAGES DIRECTORIES:
Call us at 1-800-956-8363, POST YOUR COMPANY, GET NEW BUSINESS!