AVT Founder Shannon Illingworth Joins New Automated Retailing Equipment And Technology Company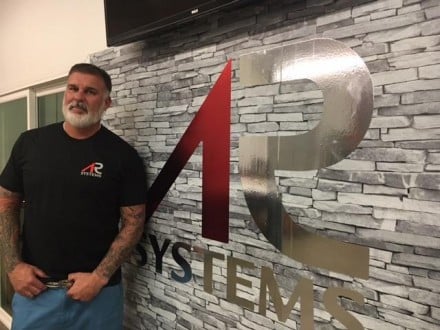 Shannon Illingworth, founder of AVT Inc. has joined a newly-formed automated retailing equipment and technology company. AVT Inc. filed for bankruptcy protection in May of 2015 and its assets were purchased this past June by John Murn.
Illingworth said he and a team of engineers formed AR Systems to focus on technology. Industry consultant and kiosk veteran Trevor Owen has been named company president.
He said the company, based in Corona, Calif., is getting its equipment from Jofemar, a vending equipment manufacturer based in Spain.
The company is testing 20 to 30 machines and plans to launch Jan. 1, 2017. The machines will be PCI- and EMV-compliant. "We've been in the process of developing our back-end management system," he said.
"The focus is not manufacturing; it's more design integration and fusing technology into these boxes so to speak to give it more of a user experience of purchasing," he said.
"We really want to infuse today's technology into our systems," he said. "We're working on the technology of the user interface." One goal is to make the vending experience more of a retail experience.
Murn, whose new company is called Accelerated Retail Technologies, claims he has the rights to the company name, "AR Systems." Illingworth disputes this claim.
---

| Home | Vending Technology News | More News | Vending Newsletter sign up | Questions? Contact us | email press release |



Also see: Software Companies | Technology Companies | Micro Markets | Vending Classified Ads |
VENDING YELLOW PAGES DIRECTORIES:
Call us at 1-800-956-8363 to POST YOUR COMPANY, or QUESTIONS?