Avanti Markets Introduces AI Smart Technology Markets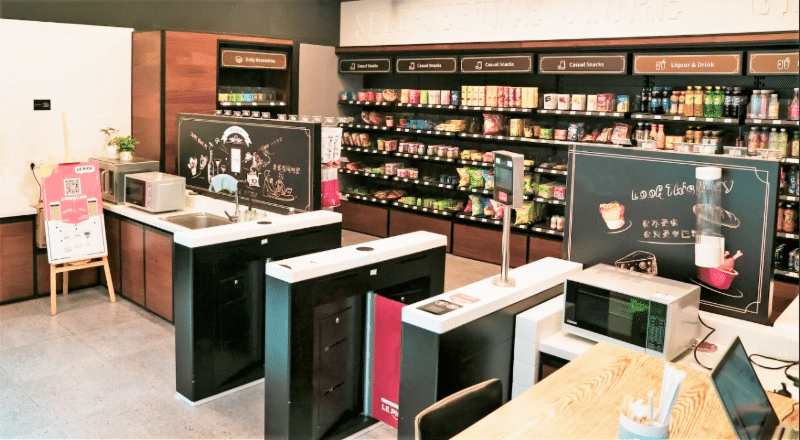 Avanti Markets has taken the unattended retail experience to another level with its new line of AI smart technology markets called Express by Avanti Markets. Express will allow consumers to grab their items and walk out of the market without having to wait in line for a cashier or a kiosk. Shoppers will only have to swipe their registered Express app to walk into the smart market.
Consumers will be able to pick out their products and they will be automatically added to their virtual cart through artificial intelligence technologies with computer visions, deep learning capabilities and sensor fusion. Even if the shopper decides to put an item back, the technology will recognize their behavior and delete it from the cart.
Once consumers have all of their items, they can exit the Express market and the system will send a receipt to their phone after payment processing.
Express users can also gift snacks and drinks to other Express users who can pick it up in the store. The technology is also adaptable for non-app users. If a registered Express user is with someone who is not registered, they can simply swipe them in and all of their collective items will be virtually carted under the registered account for payment.
"We're excited to launch this new technology for the market users on the go. By having a consumer-focused innovation that supports group shopping and faster customer experiences, we will continue to move the micro market industry forward with this new wave of retail shopping," said Jim Brinton, CEO of Avanti Markets.
The solution follows on the heels of its introduction of SMART N GO intelligent markets last fall.
For more information visit https://avantimarkets.com/
---

Vending Technology News | More News | Vending Newsletter sign up | Questions? Contact us | email press release
Also see: Software Companies | Technology Companies | Micro Markets | Cashless Vending | Distributors | Classified Ads | Routes for sale | Vending Companies USA | Home |
VENDING YELLOW PAGES DIRECTORIES:
Call us at 1-800-956-8363, POST YOUR COMPANY