Automate And Grow With Invenda Automated Retail Technology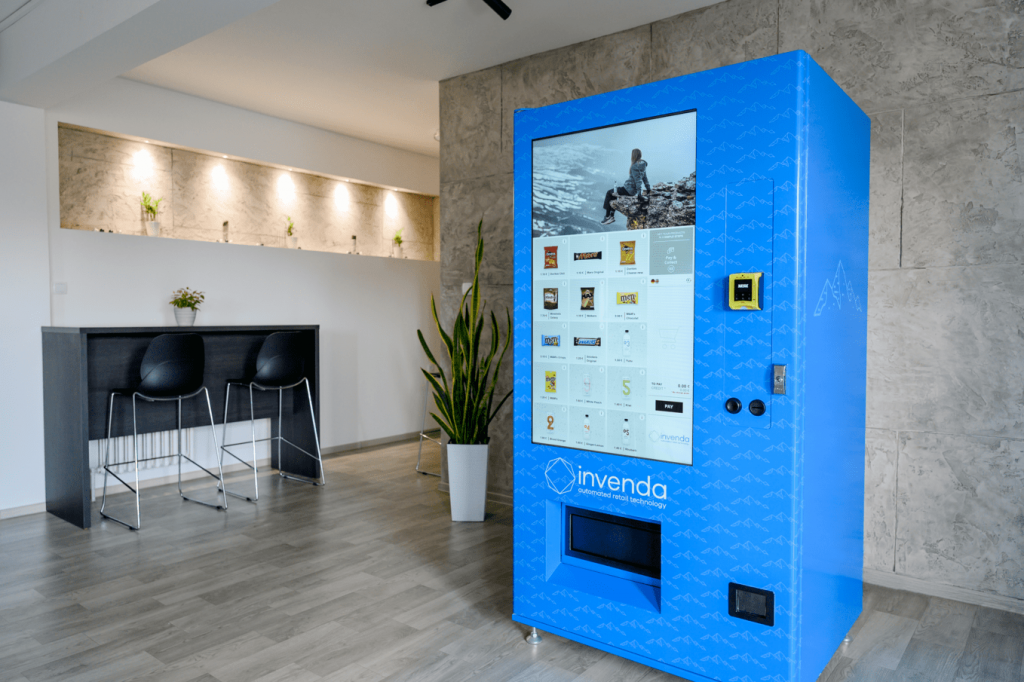 With Invenda Group's automated retail technology, it's easier than ever before for operators to automate their vending machines so they can help elevate too much machine downtime and have the convenience of being able to manage their vending machines from any location. 
Deliver A More Personalized Customer Experience With Invenda
In the 2020s, vending machines need to do more than just dispense food and beverages, they must also deliver personalized 'experiences' as well where the machine can make suggestions to the consumer based on their current or prior ordering history.
Founded by Jon Brezinski, and based in Switzerland, with Invenda's solutions, operators can have peace of mind in knowing that their vending machines aren't just 'boxes' that dispense candy or soda.
An Invenda vending machine can deliver a personalized customer experience thanks to the machine's touch screen, optical sensors, and AI technology which work together to detect the gender and age of the people that are currently around it and make ordering suggestions in real-time.
Indoor And Outdoor Vending Machines Available
What's ideal about Invenda vending machines is that they aren't just machines that look great; the company also makes vending machines for indoor and outdoor use.
It doesn't matter if you need a vending machine for a crowded indoor or outdoor location, Invenda has got you covered.
Invenda also offers retrofit kits that you can use to transform your existing vending machines from old equipment that just dispenses drinks and snacks to intelligent vending machines that can increase sales wherever your vending machines are placed.
Remote Management Available
Besides offering you smart vending machines, and the tools to upgrade your existing machines, Invenda also offers you the tools that you need to manage your machines from any device or internet connection.
This means that you will be able to have complete control over your machine inventories and have machine health reports so that machine visits will be reduced and profits will increase per machine.
To learn more about Invenda's automated retail technology, visit their website at https://www.invendagroup.com.