Aramark Installs Self-Checkout Concessions At Citi Field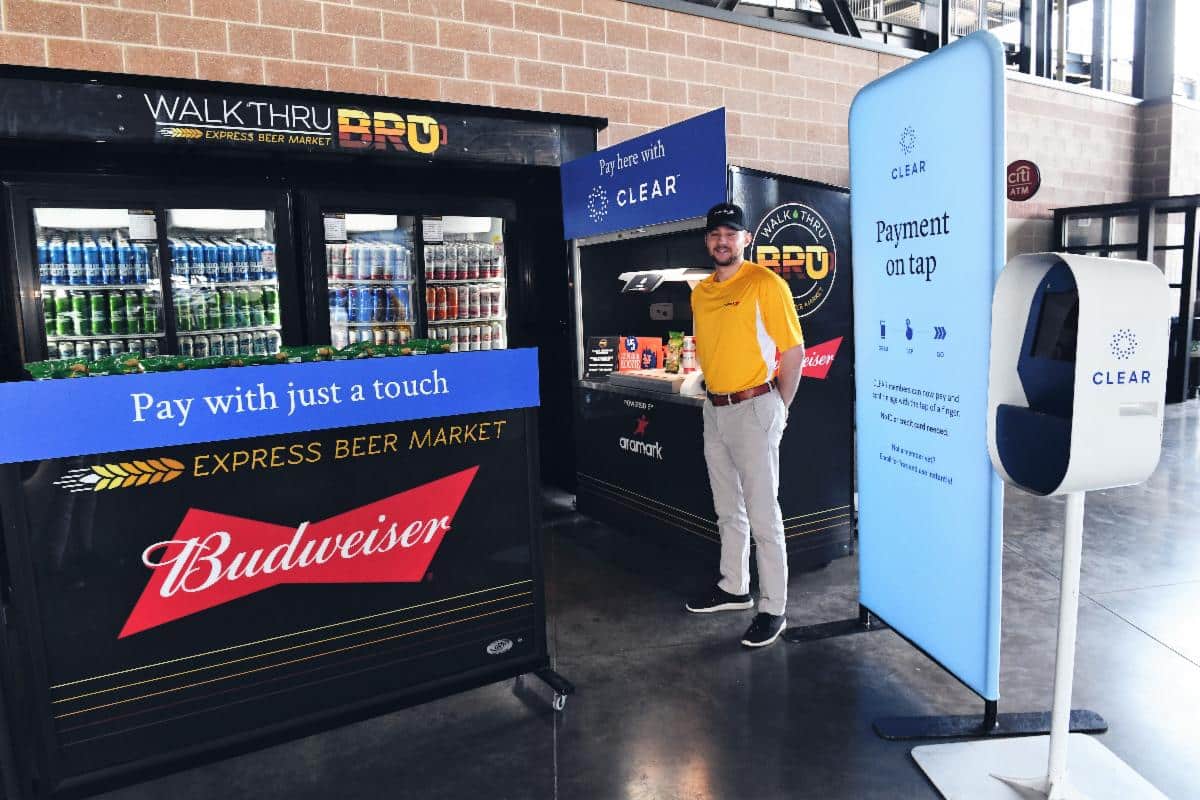 Fans at Citi Field, home of the New York Mets, will be able to buy refreshments at a self-checkout kiosk that allows them to scan multiple items at once. The Walk Thru Bru operated by Aramark uses artificial intelligence technology provided by Mashgin and biometric identification technology provided by Clear.
Customers place their purchases on the Mashgin kiosk where the items are scanned and charged to their credit card.
The automated Walk Thru Bru located behind Section 130 is available to Clear members for the remaining home games this season. Clear "ambassadors" will be onsite to help non-members enroll and begin making purchases immediately.
Aramark, the refreshment service provider at Citi Field and eight other Major League Baseball ballparks, will have customer service representatives on hand to assist guests and enforce service policies.
For purchases of alcoholic beverages, Clear will verify the customer is of legal drinking age before finalizing the transaction.
Clear first introduced biometric concessions at CenturyLink Field and TMobile Park in Seattle, Washington, marking the first-time biometrics replaced both ID for age validation and a credit card for payment in the U.S.
"The fully-automated self-checkout we're testing with the Mets, Clear and Mashgin is just the latest example of us working to transform the invenue dining experience and delivering solutions that meet the needs and preferences of our clients and guests," said Carl Mittleman, president of Aramark's sports and entertainment division.
For more information visit https://www.aramark.com
For more information visit https://www.clearme.com/
For more information visit https://mashgin.com
---

Vending Technology News | More News | Vending Newsletter sign up | Questions? Contact us | email press release
Also see: Software Companies | Technology Companies | Micro Markets | Cashless Vending | Distributors | Classified Ads | Routes for sale | Vending Companies USA | Home |
VENDING YELLOW PAGES DIRECTORIES:
Call us at 1-800-956-8363, POST YOUR COMPANY, GET NEW BUSINESS!