American Vending Sales, Inc. Adopts AVS Companies as New Trade Name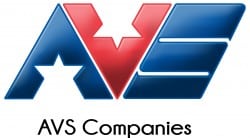 Elk Grove Village, IL – American Vending Sales, Inc. (AVS) has announced that effective immediately, they will be operating under the name AVS Companies in all branches. The change comes after a year of expansion which saw the company acquire Lieberman Distributing, Midwest Equipment Sales and H.A. Franz & Co.
"While it is a big part of our business, AVS has been much more than vending sales for years," said Vince Gumma, President of AVS Companies.  "With the changes we were already making as a result of our new locations, we felt this was the perfect time to rebrand."
AVS Companies has branches near Chicago, Dallas, Houston, Milwaukee and Minneapolis that provide new and used equipment sales, parts, and service for the amusement, FEC and vending industries. AVS is also the leading gaming distributor in the Illinois VGT market. The company has changed their email domain and website to avscompanies.com.
About AMERICAN VENDING SALES:
AVS Companies (AVS) is a distributor of amusement, gaming and vending equipment headquartered in Elk Grove Village, IL. Founded in Chicago in 1971, AVS has established itself as the preeminent full-service gaming, amusement and vending distributor in the US with offices in Illinois, Minnesota, Texas and Wisconsin. AVS offers a complete range of services to their customers and the manufacturers they represent, from the sale of equipment and parts to comprehensive repair and refurbishing. More information on AVS is available at www.avscompanies.com or www.facebook.com/avscompanies.
---

| Home | Vending Technology News | More News | Vending Newsletter sign up | Questions? Contact us | email press release
Also see: Software Companies | Technology Companies | Micro Markets |
VENDING YELLOW PAGES DIRECTORIES:
Call us at 1-800-956-8363 to POST YOUR COMPANY, or QUESTIONS?