AAEON And IOT Partner To Display Smart Vending Platform At NAMA OneShow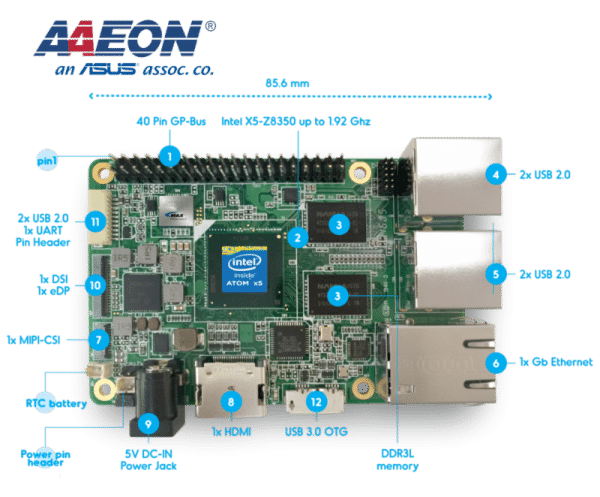 AAEON, a manufacturer of industrial computing solutions under the ASUS Group and a member of the Intel Internet of Things Solutions Alliance, is joining forces with Kii, an Internet of Things (IoT) solution enablement platform vendor, to unveil the IoT-driven next generation smart vending platforms and solutions in the marketplace. The two companies also work with a manufacturer to provide fully integrated smart vending machines.
This multi-pronged partnership between the organizations brings synergistic expertise and technology together to deliver a cloud-based smart vending platform.
AAEON's smart vending board connects various sensors (i.e. temperature, humidity) and actuators (i.e. motors/coils) within vending machines and kiosks to Kii's cloud-based smart vending solution.
Built on its IoT solution enablement platform, Kii's cloud-based smart vending software solution provides a multi-stakeholder, rules-driven solution to vending operators and their employees (including refillers and service technicians) to more easily manage, track and optimize their vending operations.
Teamed up with AAEON's smart vending board and Kii's cloud-based smart vending solution is a major integrator and manufacturer (the company will be revealed at the NAMA OneShow in April) delivering fully-integrated, state-of-the-art smart vending machines.
"We are delivering the most comprehensive, smart vending solution that provides real-time visibility and agility to vending operators and their employees to optimize their vending operations. In addition, the solution enables smart vending machines and kiosks as discoverable assets in a variety of contexts such as stadiums, malls, airports and the like, leading to enhanced mobile experiences for consumers as well," said Masanari Arai, CEO of Kii.

"The vending market is at a significant crossroads now, in need of a technology boost, partly driven by regulation and cutting edge technologies that greatly improve vending operations and heighten profit margins. Our vending board heralds the next generation of vending solutions, and we are happy to be at the nerve center of these solutions," said Paul Yang, general manager of AAEON.
AAEON's vending boards will be pre-integrated with Kii's software device agents, thereby enabling vending machines and kiosks using AAEON boards to automatically leverage Kii's smart vending cloud-based solution.
This fully integrated smart vending solution is currently available on a limited basis with plans for full market roll-out in April, 2017.
For more information: http://www.aaeon.com/en/
---

Vending Technology News | More News | Vending Newsletter sign up | Questions? Contact us | email press release |
Also see: Software Companies | Technology Companies | Micro Markets | Cashless Vending | Distributors | Classified Ads | Home |
VENDING YELLOW PAGES DIRECTORIES:
Call us at 1-800-956-8363 to POST YOUR COMPANY, or QUESTIONS?