365 Retail Markets – Connecting People with Products at Work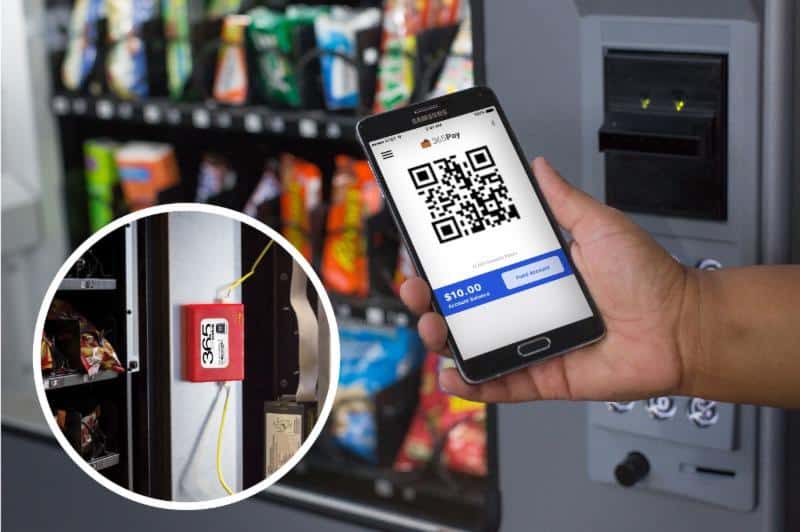 You may have already heard about 365 Retail Markets because they are the global leader in MicroMarket technology, but did you know that they also specialize in a wide range of convenience service technologies designed to boost revenue and customer satisfaction in vending, MicroMarket and foodservice locations? Since 2008, the folks at 365 have worked tirelessly to connect people to products at the place where they spend most of their time — work.
As their suite of products continued to grow, 365 recognized the need to streamline the consumer experience.
Enter the Connected CampusSM. The Connected Campus seamlessly connects your MicroMarket, OCS, vending and dining products with one Global Market Account (GMA), creating the first fully integrated consumer experience in the workplace!
At the heart of the Connected Campus is the 365Pay mobile app. The 365Pay app gives your customers the ability to manage their account, add funds, view purchase history and pay for items at any of your dining locations.
Take a look at 365 Retail Markets' expanding portfolio of products and discover one that suits the needs of your business.
nanomarketTM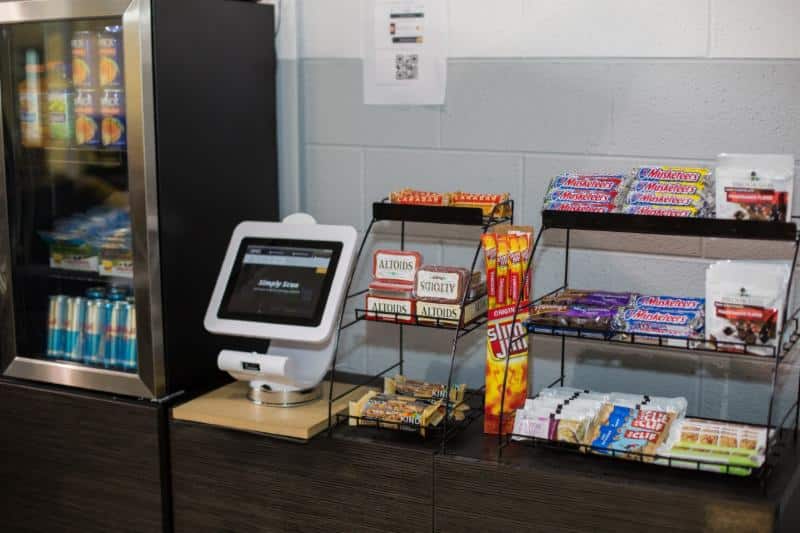 The award-winning 365 nanomarket™ is a modern, tablet-based device for smaller locations (fewer than 150), allowing operators to expand into locations that were previously cost prohibitive. Operators will enjoy the
ability to quickly and easily open new locations without sacrificing the quality and innovation they have come to expect from 365's suite of products.
Featuring 365Secure, consumers can be confident that all of their transactions are secure. The built-in 2D barcode scanner allows consumers to scan products and utilize 365's new payment app: 365Pay.
The nanomarket quickly and easily mounts to a countertop and offers optional cellular hardline connectivity, making installation a piece of cake!
365Beacon

365Beacon is our mobile self-checkout offering. Through the use of our 365Pay mobile app and 365Beacon, quickly upgrade existing locations or transform any space into a fully functioning market. Provide customers with the capability to scan and pay for products directly from their mobile device, ultimately eliminating long lines and increasing productivity. Through the use of a Bluetooth connection, the 365Pay app and 365Beacon communicate to create a secure and cutting-edge mobile market.
365 Inside
The award-winning 365 Inside allows you to simplify your vending operations and increase sales. It is an affordable, plug and play vending device with real-time telemetry. Plugging directly into your vending machine, it offers a Bluetooth connection allowing users to pay using the 365Pay app.
For more information visit: https://www.365RetailMarkets.com
---

Vending Technology News | More News | Vending Newsletter sign up | Questions? Contact us | email press release
Also see: Software Companies | Technology Companies | Micro Markets | Cashless Vending | Distributors | Classified Ads | Home |
VENDING YELLOW PAGES DIRECTORIES:
Call us at 1-800-956-8363, POST YOUR COMPANY