365 Pico Platform – An Ideal Solution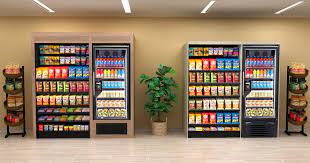 365 Markets knows that vending options come in different shapes and sizes, this is why they offer two different platforms for operators to choose from with their PicoVend and PicoVend Mini.
About The PicoVend And PicoVend Mini
PicoVend – The industry standard for the contactless vending experience. PicoVend is an innovative touchless solution that is used on Pico Coolers and it gives consumers the option to make payments from their smartphones.
PicoVend Mini – An ideal addition to any vending fleet, the PicoVend mini will fit on most vending machine models in addition to providing on-screen nutritional information.
Both platforms also have nutritional information which makes it easy for customers to choose healthy snacks and make informed choices with their beverage selections as well.
With an improved vending experience, customers will keep coming back to your upgraded vending machines especially since the Pico platform also offers touchscreen nutritional information and so much more.
To learn more about the 365 Markets Pico platform, and find out which option is right for your business, visit their website today at https://365retailmarkets.com.