Pre-Kitting And Dynamic Scheduling Hold Key To California Operation's Growth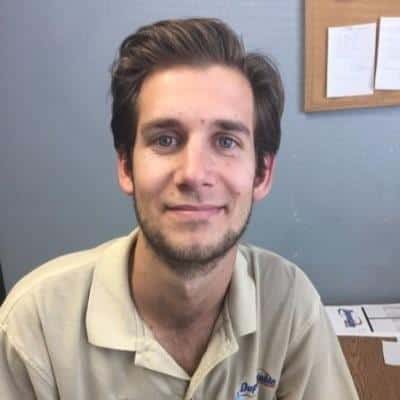 Two years ago, Dependable Vending, Upland, Calif. made a critical decision to invest in vending management software to allow the company to pre-kit its deliveries and dynamically schedule its 16 routes. As a result of that investment, the company has been able to grow significantly without adding more routes.
Without pre-kitting and dynamic scheduling the company would probably now need 22 routes to accommodate its growth, said Zachary Oliver, vice president.
"In order to stay competitive in California in this environment, it's very important," Oliver said, considering the competition is using the technology and considering that labor costs continue to increase.
"We've been able to cater to customers a lot more efficiently," he said. When customers call in to ask a question, the customer service rep can go to the computer and call up the machine in the system and know what the customer is talking about.
The company initially used Vendmaster software to manually track meter readings. The meter readings provided route accountability.
"We literally did everything manually," Oliver said. "I'm very happy to have those days behind us."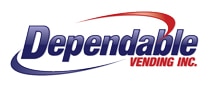 A Software Change
In 2015, the company switched to Parlevel vending management software and began installing Parlevel telemeters in its machines. The company equipped drivers with iPad minis to download the DEX data from the machines.
The data transmission from the reader to the VMS database is about a 35-minute process, Oliver said.
Parlevel processes the data and organizes it into a readable format.
"We know the integrity of the information coming in," Oliver said.
A total of 1,200 machines are now sending DEX data.
If an account is not large enough to justify the expense of pulling DEX data, the company pulls the account.
"Our merchandising has changed drastically," Oliver said. "The buying patterns and history has changed drastically; it's more even. We're now very evenly distributed."
SKU Reduction

The company has been able to reduce the number of SKUs by 10 to 15 percent since the time the drivers picked products in the warehouse.
Pre-kitting and dynamic scheduling have delivered a 2 percent to 3 percent true labor savings, year over year, Oliver said.
The biggest savings, however, is from not having to buy trucks as frequently to support growth.
"We haven't had to buy a truck in a long time because we had a couple in reserve."
The only machines not pre-kitted are the hot beverage machines. They are currently working with Parlevel on pre-kitting the hot beverage machines.
"That's very tough, because each machine has different gram throws," he said. "Each machine's got different configurations. Some customers like stronger coffee; some like weaker coffee."
There is a routing/pre-kitting manager and a product manager in the warehouse.
Cashless Drives Growth

For cashless enabled machines, which includes about 65 percent of the machines, the company mostly uses Nayax readers and some USA Technologies readers. The Parlevel VMS integrates with most card readers.
Dependable Vending polls its cashless readers four times a day – every six hours.
The micro markets are serviced using the same routes as the vending machines.
The company's next project is to integrate LightSpeed pick-to-light warehouse picking.
---

Vending Technology News | More News | Vending Newsletter sign up | Questions? Contact us | email press release |
Also see: Software Companies | Technology Companies | Micro Markets | Cashless Vending | Distributors | Classified Ads | Home |
VENDING YELLOW PAGES DIRECTORIES:
Call us at 1-800-956-8363 to POST YOUR COMPANY, or QUESTIONS?