Vagabond Supports ForKids Holiday Toy Drive with vīv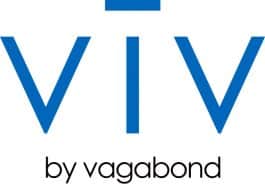 Washington, DC, December 6th, 2017 – Vagabond (vgbnd.co) announced it is supporting the annual ForKids (forkidsva.org) Holiday Toy Drive through use of Vagabond's vīv Commerce platform to easily purchase toys and books for children in need. ForKids' mission is to break the cycle of homelessness by providing housing for homeless families and providing services to those families to help with mental health, education, and employment opportunities. Children with homeless parents are at higher risk of homelessness themselves as adults. More about ForKids can be found at https://forkidsva.org/about-us/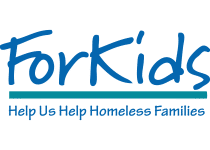 With vīv, anyone in the continental US can search through a list of "high need" gifts for children of all ages and purchase toys in a matter of seconds. The Holiday Toy Drive instantly receives every order and will deliver the gifts to kids throughout the holiday season.
Anyone looking to support a good cause can follow the easy-to-follow instructions below:
1) Download vīv on a smart phone by searching for "vīv" in the app stores
2) Find the Orange "ForKids Holiday Toy Drive" vīv tile and select the tile
3) Select the toys you want to donate to kids in need and checkout by using your preferred payment method in the app. Sort gifts by age group by selecting "All Products".
4) Kids will be receiving the actual gifts chosen over the coming weeks!
Vagabond CEO, Michael Lovett, remarked, "We're happy to have found a great organization near and dear to the Vagabond team that we can support through our technology platform. vīv not only allows us to link buyers and sellers of goods in new ways, but can also be used as a force for good. We're excited to support this cause and get gifts to children of families that may be otherwise struggling during the holidays." Those wishing to take part in the toy drive can do so through December 14th.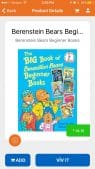 About ForKids – (https://forkidsva.org/about-us/#) ForKids is one of the largest providers for homeless families in Virginia, touching over 47,500 lives annually through its holistic housing programs and extended services for families. With a mission of breaking the cycle of homelessness and poverty for families and children, ForKids is more than a safety net. Their full spectrum service model simultaneously identifies the compound root causes of each family's homelessness and improves mental health, education, employment and personal obstacles with supportive services culminating in self-reliant families with permanent housing.
About vīv – (viv-it.co) vīv is a B2B and B2C commerce app that helps businesses connect with their local communities. vīv can be used by a bakery selling bread to a restaurant, or by a brewery delivering growlers and merch to targeted consumers of age, or by a vending operator selling office, breakroom, janitorial, supplies to existing accounts. vīv for vending and micro markets enables businesses to delight consumers with a beautiful retail experience while establishing direct relationships between brands, retailers and consumers.
Follow vīv on Instagram and Snapchat at @instantviv
---

| Home | Vending Technology News | More News | Vending Newsletter sign up | Questions? Contact us | email press release
Also see: Software Companies | Technology Companies | Micro Markets | Distributors | Machine Manufacturers | Vending Companies USA
Call us at 1-800-956-8363 to POST YOUR COMPANY, or QUESTIONS?