Vagabond and vīv Commerce Enable Kiosk-less Markets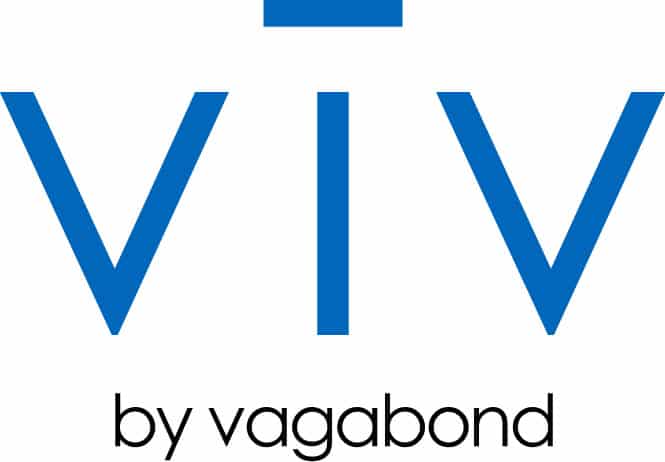 Washington, DC January 18th, 2018 – Vagabond (vgbnd.co) announced the release of vīv Checkout, its payments solution for micro markets and other unattended retail environments. vīv Checkout allows consumers to easily view nutritional information and purchase their favorite items through the vīv app on their phone or tablet. Consumers can choose from multiple payment options and only pay for what they purchase without having to rely on stored value accounts. Tokenized transactions complete the process resulting in a payment method more secure than swipe or EMV credit card transactions. The result is a user-friendly solution that consumers quickly adopt and begin using right away.
Vagabond's mission to reduce operating costs and increase profits for the food and beverage industry continues as costs required to deploy micro markets are drastically reduced with vīv Markets. Compared to traditional micro markets, vīv Markets do not require a separate payment kiosk or tablet. Operators simply install shelving, coolers, and lighting to get their vīv Market up and running. Since vīv Markets are completely cashless, operators remotely price all their products, they do not need to be concerned with cash accountability, and they can view current inventories of their products in live time in Vagabond VMS as sales occur.
Operators have proven they can significantly increase sales by replacing vending machines with micro markets or by adding micro markets to existing vending accounts. With a kiosk-less payments solution like vīv it is also easier to go after new business in accounts previously deemed too small for traditional vending or traditional micro markets by installing smaller "mini" micro markets. In addition to deploying lower-cost micro markets, Vagabond members are also taking advantage of vīv to offer mobile payment solutions at honor box locations across the country. Honor boxes, dubbed "the original micro markets", are trays of snacks where consumers pay for goods on their word. They are a cheap way to expand routes, particularly where operators use vīv's platform to take advantage of workplace trends of employees carrying less to no cash. Operators can consult with their Vagabond Account Manager to review accounts that might benefit from vīv Checkout. To contact the Vagabond team for more information please reach out to 202.695.8228 or sales@vgbnd.co
About vīv – (viv-it.co) vīv is a B2B and B2C commerce app that helps businesses connect their local communities through commerce. vīv can be used by consumers at vending machines and markets, by a bakery selling bread to restaurants, by a brewery delivering growlers to homes, or by a vending operator selling office, breakroom, and janitorial supplies to business accounts. vīv enables businesses to delight consumers with a beautiful retail experience while establishing direct relationships between brands, retailers and individual consumers.
About Vagabond – (vgbnd.co) Vagabond provides technology, operations, and commerce solutions for the food & beverage services community. Its 300+ member operators are businesses that operate vending machines, retail markets, and facilities services routes.
– Vagabond provides operators with web and mobile tools to aid in inventory management, merchandising, route scheduling, and financial accountability.
– Vagabond's Insight communications network sources retail information instantly so operators can make informed decisions throughout the day.
– Vagabond's vīv Commerce solutions offer operators mobile cashless capabilities at machines and markets while providing operators effective means to collect office, breakroom, facilities products and catering orders from their accounts.
By implementing Vagabond, operators can triple net profit margins from their traditional businesses. Their revenues are higher because they're stocking the right product selections and offering more ways to pay. Their operating costs are lower because fewer drivers are driving fewer miles. And theft is eliminated because everything is tracked to the penny. By implementing vīv, operators can add revenue streams while keeping their existing business infrastructure relatively unchanged.
For more information visit: https://vgbnd.co
---

| Home | Vending Technology News | More News | Vending Newsletter sign up | Questions? Contact us | email press release
Also see: Software Companies | Technology Companies | Micro Markets | Distributors | Machine Manufacturers | Vending Companies USA
VENDING YELLOW PAGES DIRECTORIES:
Call us at 1-800-956-8363 to POST YOUR COMPANY, or QUESTIONS?